Articolo disponibile anche in: Italian
When you speak of houses and Chianti, Marinella Coppi's eyes light up. She is a realtor with an office in via Roma in the heart of Greve in Chianti.
"I have always been passionate about houses," she says. "With my grandparents, I always traveled around this area, especially visiting old farm houses. When I saw these old wrecked houses, I saw something unique and magical".
She tells us she "began to work for an architect, working in the area for homes and businesses. I immediately thought of becoming a realtor, which I was able to develop through my ties with abroad, always working on the part of people who gave me the task of finding their Tuscan Paradise".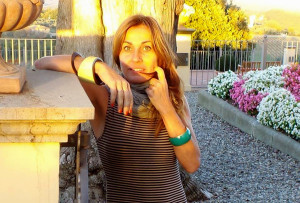 Marinella became a sort of Chianti ambassador in the world. "I worked mostly with the US, England, northern Europe, and Japan. Usually, in the beginning in mid-2000, they were mostly vacation houses. Some people remained and started their second life".
An example? "There's a woman," she responds, "to whom I sold a house and now for whom I've resold it. However, she always comes back. The international community has become very rich and varied: musicians, artists, sculptors. It is not a monetary but a life choice".
"And the beauty is," she continues, "is to see these structures recuperated a bit at a time. There are still many. I fight every day to have these structures rebuilt. Sometimes I'm not sure we know how much beauty that can still be recuperated in Chianti from a real estate point of view.
" How is the market today? "I would say it is interesting, especially for the buyer. The relationship between supply and demand is easier. There is a good international request. And then, there is a generation who chooses to live in the country. Don't think it is only for villas or expensive houses. There are still many adorable solutions to be found".
We ask if there is a house that she holds dear. "Many," she says, smiling. "Right now there is one in Panzano in Chianti, a house belonging to a dear English friend of mine, the house where she grew up. That is the house I love at the moment".
Matteo Pucci
Read more...