Articolo disponibile anche in: Italian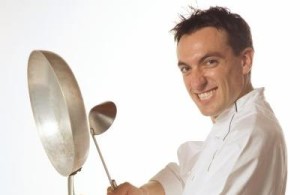 I was in the fish store and heard something that got me angry: The fish seller told a lady, "Signora, the sardines are freshly picked. I'll charge you 4 Euros a Kilo"
She replied, "Sardines? Disgusting! Full of bones! I feed them to my cat. Give me some calamari and a 1/5 pound of Argentinian shrimps".
I couldn't keep quiet: "Sorry, but tonight your cat will eat better than you. These little fish are delicious, not disgusting. Why do you think they are the most eaten fish of the Mediterranean? You will be much better off eating something local".
I felt better after talking, but not the fishmonger. The lady marched out of the store after giving me a piece of her mind. If you've read up to here, I guess you aren't that lady, so here is a bit of advice on how to enjoy this exceptional fish.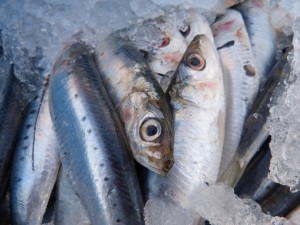 First of all, I suggest eating it as a cutlet. Take out the spine bone, leaving the tail. Dredge it in flour, beaten egg, and then breadcrumbs mixed with a bit of lemon rind and thyme. Fry and enjoy!
Or make some boiled cauliflower into a cream adding a scallion and a little piece of lard. Put it in the blender and then serve it as a base. Boil some tagliolini and saute them with slightly browned garlic and peperoncino.
Then add the boned and cooked sardines to the pasta. Serve it on the cream of cauliflower and garnish with pieces of white bread browned in olive oil. You have to taste it to believe it!
Matia Barciulli, chef, Technical coordinator Antinori's restaurants… and father of Brando

Read more...