Articolo disponibile anche in: Italian
To celebrate the "Giorno della Terra" (Earth Day), "Il Pagliaio", an organic and artisan market, will be held in piazza Matteotti in Greve in Chianti. The Sunday, April 23 edition, is dedicated to recycling and re-using.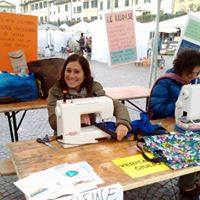 Four seamstresse will be in the piazza with their sewing machines to prepare reusable shopping bags in recycled fabrics for attendees.
In the afternoon, there will be live music with the "Old Florence Dixie Band", and during the day, there will be a free workshop for children.
Five artisans who work with recycled materials will be present.
As always, there will be stands in Piazza Matteotti with typical local organic products.
Read more...