Articolo disponibile anche in: Italian
Poggio al Bosco is a farm that is the embodiment of sacrifice and dedication, passion and courtesy which combines tradition and innovation.
Since 1960, on a hillside outside of Tavarnelle in Strada Chiostrini 5, Poggio al Bosco is all of the above and more.
Here Costalli and Boschini produce seven wines for every taste: Chianti, Riserva, Eclissi, Equinozio, Solstizio, Lunatico, white, and Estroverso, rose', one of the first of the area to be made with red grapes. They also produce holy wine, grappa, and fine organic olive oil. But that is not all.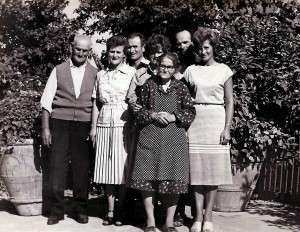 But that is not all. They have also created an anti-aging cosmetic line made with wine for your face and moisturizing oil for body, hands and hair. They also produce jellies, by combining their wine with a spice. It can be spread on cheeses, boiled meats, sweets or crackers.
"After sharecropping was prohibited," says Elena, a young member of the Boschini family, "my grandparents bought a piece of land and the house. In the beginning, the production was for subsistence. It then continued as a hobby".
"When bag in box came back into style," she continues, "we proposed some accessories to buyers: the stopper with a filter made of active carbon, a drop stop, a decanter and mini plaques".
"In the summer we organize tours," she continues. "They last an hour and a half and follow the process from destalker to bottling, passing through the wine cellar. The tour ends with wine and olive oil tasting. It doesn't include lunch, to collaborate with other activities".
"In addition to direct sales, we serve local restaurants and fulfill orders abroad. It gives us satisfaction when people look for us, leave positive reviews or pass the word".
"What I like most," concludes Elena, "is to continue a project that was believed in by my great-grandfather and at the same time be able to change it in my image, counting on my interests and my degree in marketing".
Noemi Bartalesi
Leggi altri articoli...