Articolo disponibile anche in: Italian
"Music from Italian Movies", featuring film music by Nino Rota, Ennio Morricone and Manuel De Sica, will be the key in jazz for the concert scheduled for Saturday, April 8, at 9:30 PM at the Town Theatre of Marcialla (Barberino Val D'Elsa).
The event is signed by an excellent duo; Riccardo Fassi on the piano and Antonello Salis on the accordion. It is the last appointment in the "Jazz & Wine" series, jazz music combined with wine tasting, organized by Gianfranco Martinelli during the 2016/2017 season, in collaboration with the Music Pool/Network Sonoro.
The program is based  on the grand tradition of Italian cinema after World War II, a heritage of ideas and inventions which Italy presented to the world.
The unforgettable cinema of Fellini, De Sica, Leone and Monicelli, becomes alive through the interpretation of Antonello Salis and Riccardo Fassi, with music by Nino Rota, Ennio Morricone, Manuel De Sica and Piero Umiliani.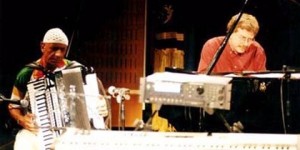 The duo, important protagonists of European jazz present a new interpretation of the music.
Antonello Salis plays the accordion and piano and is a composer. Riccardo Fassi plays the piano and keyboard and composes and arranges music.
Fassi/Salis have been active since 1985 although they've known each other since 1975 and have held musical events since 1978. In 1985, they cut their first record with "Joining" for Splash Records.
They then played in a trio with Alfredo Minotti, percussionist, from 1988 to 1990.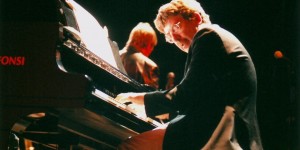 Following that, Fassi and Salis played in small groups with Sandro Satta, Ettore Fioravanti, Riccardo Lay, Paolino Dalla Porta and others.
Their collaboration continued with the Tankio Band, in concerto and in the studio; Salis also played in "Notte" in 1991, in "Tankio Band Plays The Music Of Frank Zappa in 1995 and in "Serial Killer" in 2001, where he lent an original contribution to the complicated interaction of the orchestra.
Info: 0558074348 – www.teatromargherita.org – info@teatromargherita.org.

Read more...