Articolo disponibile anche in: Italian
On Craft Beer Week, on Sunday, March 12, the Chianti Brew Fighters Brewery of Radda in Chianti, will hold an event.
In collaboration with the historic Casa Porciatti in Radda, an unusual Sunday luncheon will be held, featuring high quality, genuineness and conviviality!
The Chianti Brew Fighters are Stefano, Giulio and Marco.
Giulio has attended beer tasting courses, Marco is a professional sommelier and restaurateur, and Stefano attended  the course for beer technician at the C.E.R.B. in Perugia and worked as a barman.
Their project takes form through homebrewing and the creation of original recipes that represent their spirit, thanks also to the experience and collaboration of some local historic breweries (like the Birroteca of Greve). The choice of place to create the project is, logically, Chianti Classico.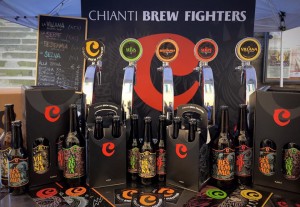 They have chosen this location for the unmatchable beauty of the territory, for the history that ties us to this land, for the clientele aware of quality, and for the possibility to match a world which is apparently far away, but in reality, very close, like the world of wine.
The ideal space is in Radda in Chianti, where the production plant for 500 liters of Chianti Brew Fighters is located. On March 12, from noon to two 2 PM, their creations, La Villana, La Serpe, La Bestemmia and La Selva will be available, accompanied by hamburgers, hotdogs  and delicious sausages, prepared directly by Francesco and Riccardo Porciatti, who will be accompanied by a grill and rock'n roll.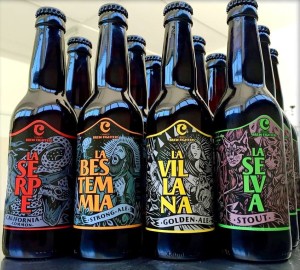 Lunch reservations are required: two sandwiches plus a large beer, €15, or one sandwich plus a large beer, €10.
Typical house cold cuts will also be available for the entire day to accompany Cold tap beer, to satisfy both your thirst and your hunger.
They will also be available for midafternoon snack, where reservations are not required. For information and reservations: 3668370024 – info@chiantibrewfighters.com.
Read more...