Articolo disponibile anche in: Italian
Applications for the authorization of new vineyard plantings are open until March 31, 2017, as provided by the updated National regulations (Circolare Agea, March 1, 2017, executed by the D.M. (ministerial decree), December 15, 2015 and D.M., January 30, 2017).
In particular, the last ministerial decree modified the criteria of attribution of the authorizations, providing new criteria of priority. The regional junta thus established a new deliberation (number 106 of February 14, 2017), which gives priority to small and medium wineries as well as to organic wineries.
50% of the authorizations will be reserved for small and medium wineries with an overall surface of from one half to 30 hectares, and to wineries which over the last five years applied regulations relative to organic production for the entire surface of the vines.
The wineries with priority that receive only part of the requested hectares, will participate for 50% of the surface available with a prorated system for everyone making a request.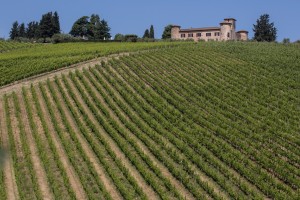 In addition, if the requests are more than three times the area that are made available by the Tuscan region (approximately 600 hectares), within 10 days of the deadline for presenting a request, the region will be able to apply a maximum limit for the hectares that can be requested by each application.
In addition to the innovations introduced, besides the assignment guaranteed to all requesting a minimum surface of 1000 m² of vineyards, there are also two constraints: the regional location of the new authorizations and the maintenance of the vineyard for at least five years.
Requests for authorization for new vineyard plantings can be presented to the Minister of Agricultural politics (Ministero delle politiche agricole) until March 31, 2017, in telematic mode, within the SIAN.
Read more...