Articolo disponibile anche in: Italian
Many people are familiar with those terra-cotta jars, hanging in the air, opening towards the sky. They have been photographed by thousands of tourists.
The ridge that reaches from Montefiridolfi to the Castello di Bibbione is one of the most beautiful of the Chianti Classico territory.
Here, along via di Collina, is the Fattoria La Loggia, producer of wine and olive oil and the site of a quality farm stay and contemporary Arts Center, thanks to the passion and foresight of Giulio Baruffaldi. The farm stay is run by Ivana Natali, producer of contemporary visual arts.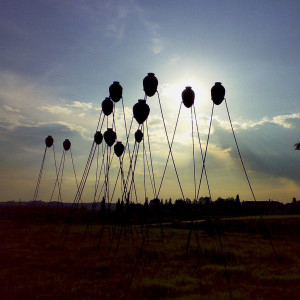 During the work in progress, bronze sculptures were installed in the open spaces of the farm. Some are by the most important contemporary artists in the world, like the Dutchman, Karel Appel, the Frenchman, Arman, the Uruguayan, Rimer Cardillo, the Frenchman, Jean Daviot, the Israeli, Rafaello Lomas, the French woman, Polska, the Swiss, Daniel Spoerri, the German, Franz Stahler, the Korean, Lee Sung Kuen, the American, Betty Woodman and the Italians, Roberto Barni, Anna Girolomini, Arnaldo Pomodoro, Alessandro Reggioli and Aligi Sassu.
The art center is found in the little village dating to the 1400s. The "Centro d'Arte" is located in one of the oldest and most famous farms of Chianti Classico, where everything is in harmony, including the restoration of the apartments.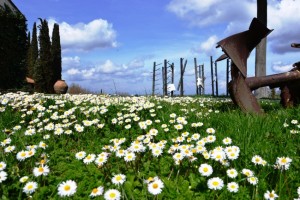 Everything expresses the quality and style of the owners' hospitality: open wooden beams, the floors, the large stone fireplaces, the charm of the antique furniture together with paintings of contemporary art on the walls.
This is the warm atmosphere of the entire village… . A magic place, within the magic of the Chianti Hills.

Read more...