Articolo disponibile anche in: Italian
The second Theatre season at the Vittorio Alfieri Theatre in Castelnuovo Berardenga, will headline "Gli impiegati dell'amore" on Saturday, January 21, at 9:15 PM.
It will star Corrado Nuzzo and Maria di Biase. The program is promoted by the town administration in collaboration with the "Fondazione Toscana Spettacolo" and the artistic direction of "Lo Stanzone delle Apparizioni".
The expert couple of Nuzzo and Di Biase are returning to the scene with this French comedy, both romantic and reckless. The destiny of the two protagonists, Michel and Sylvie, cross paths in a matrimonial agency where the two work.
Michel and Sylvie are single and sell happiness to their clients, but live a monotonous and insignificant existence, thus presenting reflections about the couple, loneliness, the fear of happiness, divorce and the art of dancing the tango. The result is a comedy full of fantasy and humor.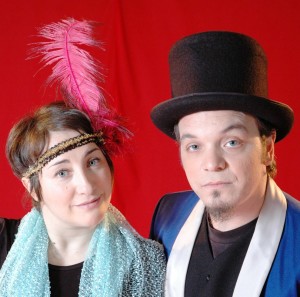 Tickets may be reserved at the box office or by contacting the number 0577–351345 from Tuesday to Friday from 10 AM to 7 PM.
The curtain will come up on the Vittorio Alfieri on Thursday, February 2, with "Around the world in 80 days. Story game between Jules Verne and 'Sotterraneo'". It will be repeated on Friday, February 3, for the local schools.
The entire program is available on the sites: www.teatrovittorioalfieri.com e www.toscanaspettacolo.it.

Read more...