Articolo disponibile anche in: Italian
The 15th edition of "Olio in Festa", dedicated to extra virgin olive oil, is sponsored by La Gramola restaurant in Tavarnelle.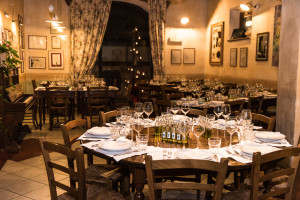 It is an event with prizes that exhalts the production of local olive oil. This year the collaboration with the Town of Tavarnelle and the test panel of A.N.A.P.O.O. of Florence continues: for the 2016 edition, producers of the area are invited to introduce their extra virgin oils from which the winner will be chosen.
The winner will receive a sterling silver medal and a certificate for first classified and best oil of the event. In addition, the first prize contestant will receive an autographed work by the artist, Patrizio Landolfi.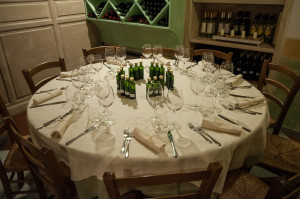 The prizegiving will take place on December 7 during a dinner at La Gramola, which will offer a tasting of participating oils (info at 3386039356, www.gramola.it).
The regulations are as follows.
1.  All producers of extravirgin olive oil can partcipate
2. You must sign up at the restaurant by December 3
3. 2 bottles (.750 liters) of newly pressed oil must accompany the application entry
4. The producer must be present the evening of the presentation and award giving
5. The jury, composed of official tasters from a "test panel" of the Chamber of Commerce of Florence, part of the Association, A.N.A.P.O.O. will taste the competing oils and present the award
6. A second evaluation will be made by all present at the final dinner. They will vote based on the sampled oils, using anonymous scorecards. The results will be announced and compared to those of the test panel
7. all participants wil receive a certificate of participation and a medal of acknowledgement