Articolo disponibile anche in: Italian
After the success of last year, on Saturday 16th and Sunday 17th September in the historic center of Gaiole in Chianti, the Rural Festival returns.
The second edition of the trade-show dedicated to agricultural biodiversity, with handicrafts produced by farmers and breeders who are custodians of specific historic animal breeds and vegetable varieties: it's an invitation to discover and taste Tuscan-Emilian products with a long history.
There is great excitement surrounding the arrival of these passionate "custodian" farmers and breeders of the Tuscan-Emilian Apennines, who will meet in Piazza Ricasoli and along the town's main street where the market used to be held.
They're here to promote a healthy and sustainable economy, based around ancient traditions and the protection of peasant values.
The visitor will be invited to discover and enjoy the biodiversity of their farms with food stalls that will acquaint them with the products of about forty selected farms, all representing ancient animal breeds and fruit and vegetable varieties from across the Tuscan and Emilian provinces. It's a triumph of forgotten and often unknown flavours.
Like the typical legumes of the area, including Zolfino and Coco Nano beans, pink chickpeas, Massese and Garfagnina pecorino cheese, the famous Marocca di Casola bread made with chestnut flour, the polenta Formenton Ottofile Garfagnana, Olivastra Seggianese olive oil, fresh pasta made from ancient grains, aromatic and wild herbs of the Chianti, gnocchi made from Cetica potatoes, spelt-based testaroli pasta typical of the Lunigiana, and again, Cinta Senese pig porchetta, biodynamic Sangiovese wine and Malvasia Vinsanto from the Chianti area.
The Emilian tradition offers black pig ham, yoghurt and cheeses of rare sheep and bovine breeds from the Appennines, Miracolo wheat bread, ancient fruit used to make mustard, Riccio di Parma tomato sauce, pasta made from Romagnolo chicken eggs, baked Violina pumpkin, organic Reggiano honey, Zucchella plum jam, fresh donkey's milk from which a delicious sorbet is made, Pioniere whole milk cheese, and wines made from rare grape varieties such as the Lambrusco Mestri and Fortana del Taro.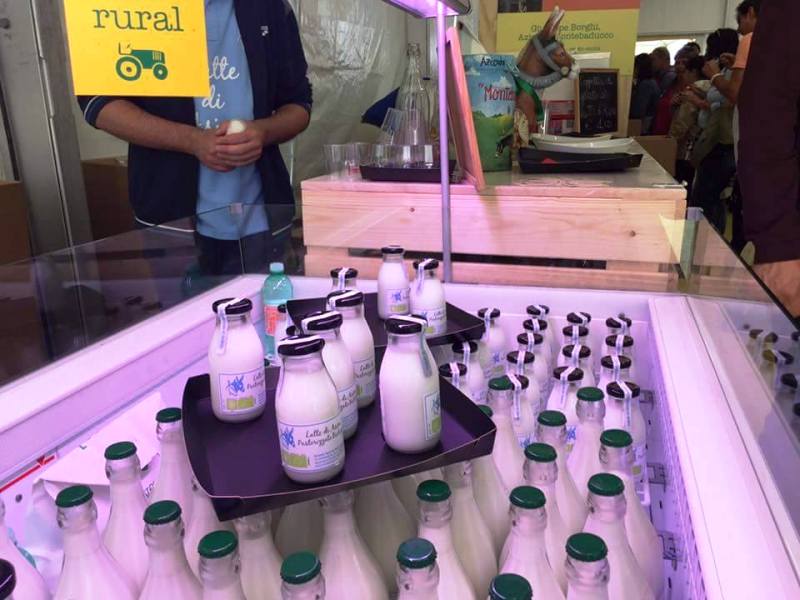 A trade-show, made up of faces and stories, where you can also purchase some of the many delicious tastes on offer over the weekend and bring home quality products.
The Rural Festival is not only about food: another area will be dedicated to an animal park that keeps ancient breeds. These include Black Pig, the Cornigliese sheep , Massese and Garfagnina, the Romagnolo and Amiatino donkeys, the grey Appeninica, Valtarese and Ottonese cows, the turkeys of Parma and Piacenza, the Romagnola hen and the Valdarnese chicken.
There will also be some colour in the old town, with models of vintage tractors, produced between the 1930s and 1950s.
The event is in Piazza Ricasoli from 10am to 7pm. Free admission.
Read more...