Articolo disponibile anche in: Italian
Summer evenings in Florentine Chianti are all to be enjoyed outdoors.
The historic center of San Casciano has one more reason to be shared.
Thanks to the "Effetto Notte" billboard, a rich container of events under the stars, with the giant screen positioned inside the medieval walls.
Able to give those who love to be surprised emotions in notes, words and images with the poetry and beauty of different artistic languages.
With about fifty events ranging from concerts, theatrical performances, cineforum, book presentations, cinema, special events, "Effetto Notte" is the program promoted by the Municipality of San Casciano scheduled from June to September.
Info, contacts and complete program: www.teatroniccolini.it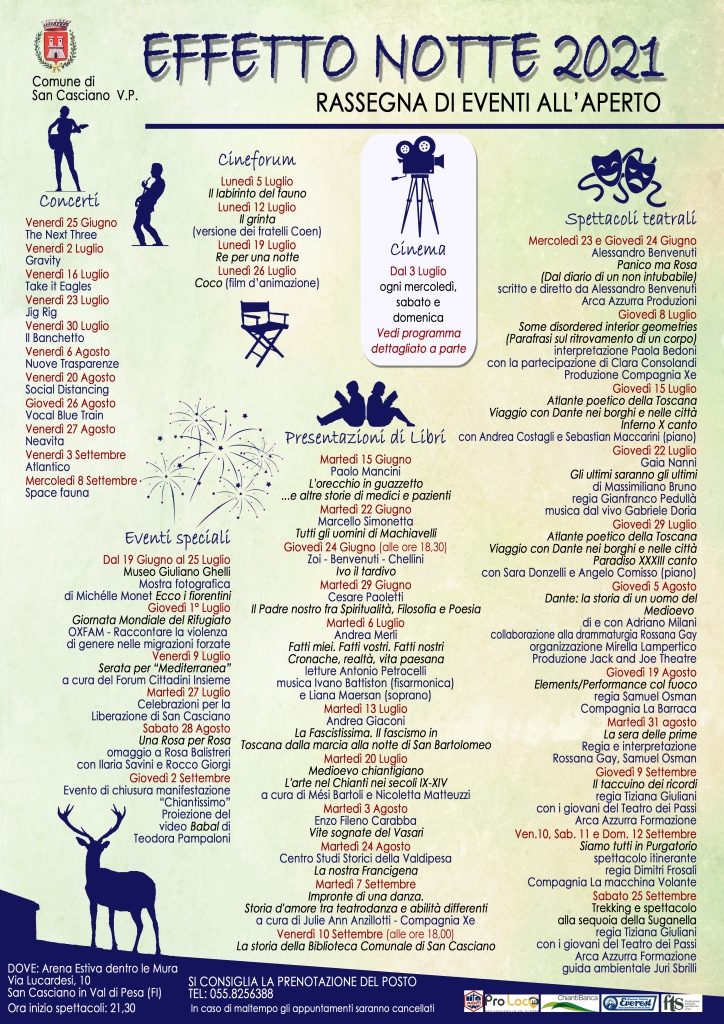 Read more...