Articolo disponibile anche in: Italian
In Tuscany the process of identifying and promoting the Pane Toscano Dop carries on.
The last step is recognition by the Ministry of Agricultural Policies of the Consortium for the Protection of Tuscan bread (Consorzio di Tutela del Pane Toscano Dop).
This is a very important, institutional act to better protect this traditional product, allowing it to be officially linked to the Consortium in respect to producers and consumers.
The recognition of the Consortium, which comes 4 years after the official Dop certification (Protected Designation of Origin of a food product) is an opportunity to take stock of this product's development and potential.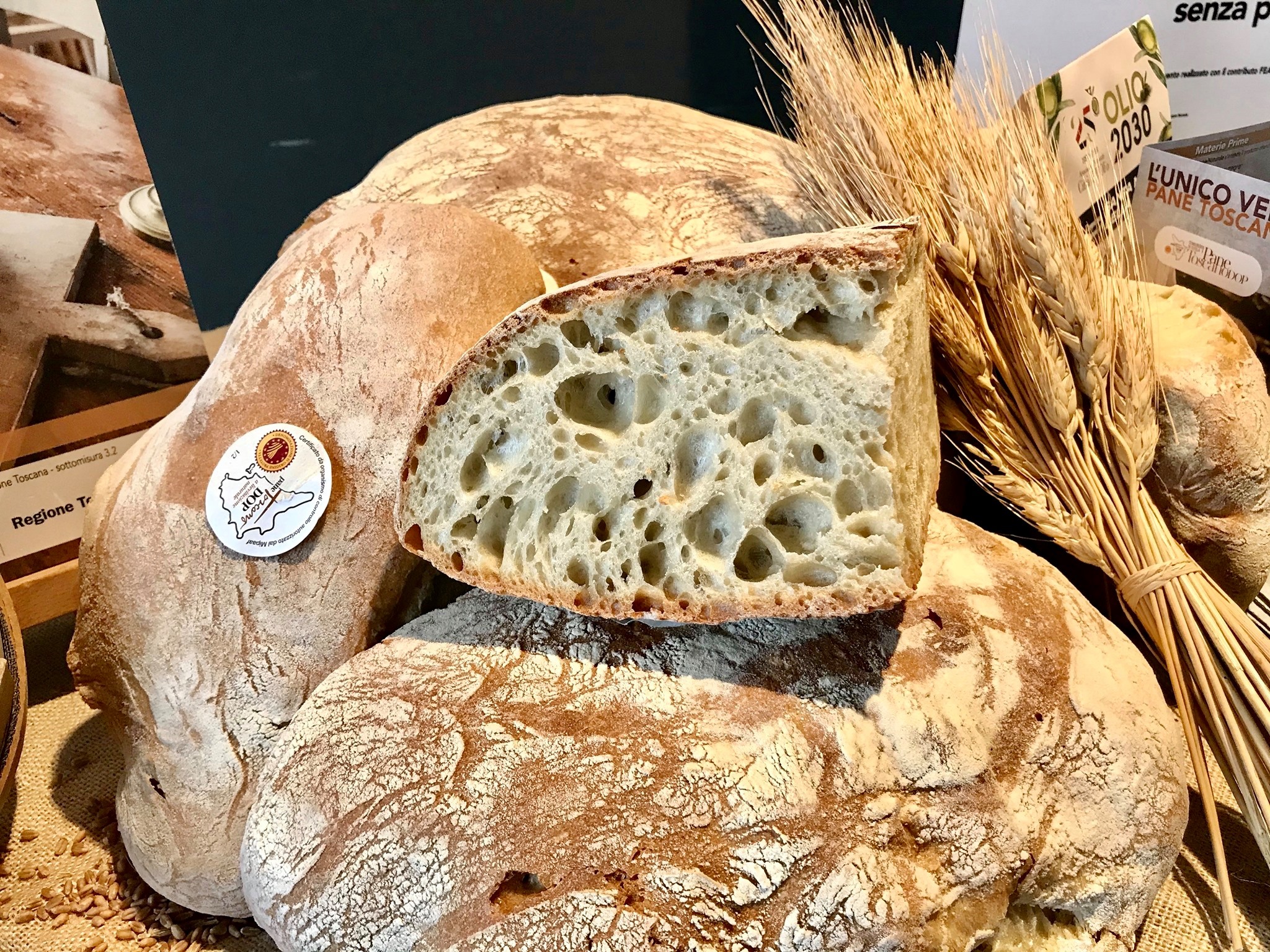 The Consortium for the protection of Tuscan Bread – Pane Toscano Dop
The Consortium tells us the story of a Dop product which, through various stages and thanks to the work of many professionals in the sector, has finally obtained the most important recognition a food product can have: official protection granted by the Ministry.
The first stage of this process was the founding of the Comitato Promotore (Promoting Committee) that applied for the recognition of the Dop certification for Tuscan Bread in 2001; then, in 2006, a cooperative consortium was created, to carry out research activities to know about relating to the quality of the product. In 2019 the Consorzio di Tutela (Protection Consortium) was established, to represent not only its members but all of the operators involved in the production of Dop Tuscan Bread: agricultural enterprises, mills and bakers.
The Protection Consortium is thus entrusted with important and delicate tasks such as brand management, the protection and safeguarding of the Dop certification from acts of unfair competition, abuses and counterfeiting; in addition, the Consortium deals with the product's marketing, promotion strategies, and informing of consumers.
Currently there are 18 members in the Consortium, bakers and mills from different parts of Tuscany. The production of Dop Tuscan bread now exceeds one million kg per year, made from 15,000 quintals of wheat.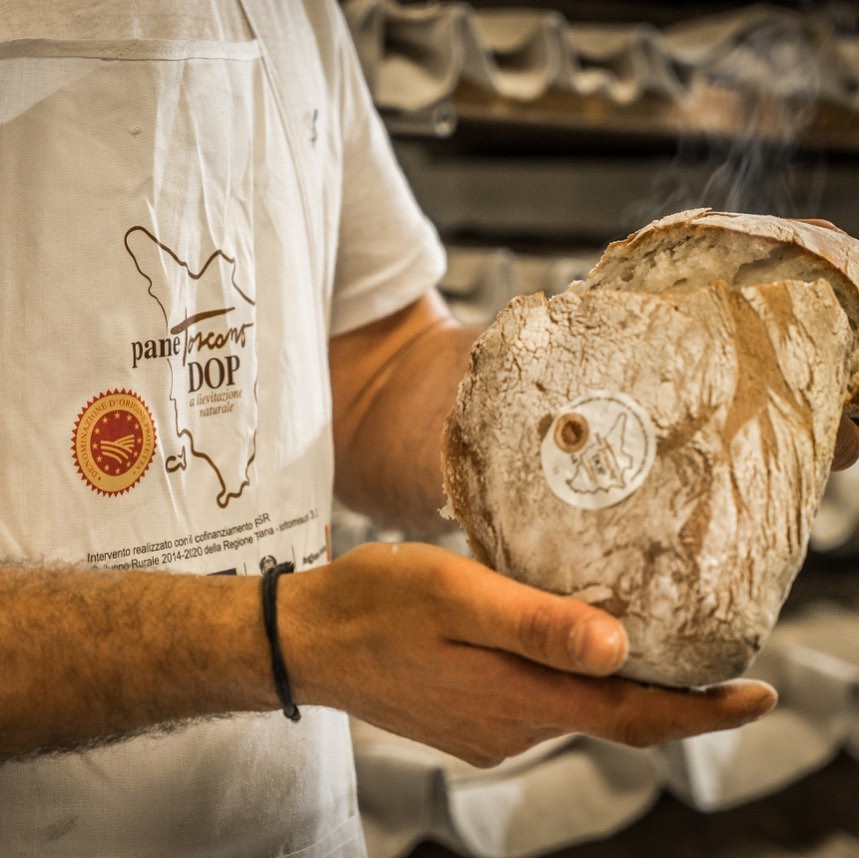 "Pane Toscano Dop"
"Pane Toscano" is a white bread, made with soft wheat flour, water and mother yeast. Its peculiarity is that it's produced without adding any salt and that is why it goes well with tasty foods, such as cured meat.
As well as being unsalted, Tuscan bread has some characteristics that make it unique: it has the typical aroma of toasted hazelnut, a crumbly and crunchy crust with a golden, opaque hazelnut color, and excellent shelf life.
Read more...