Articolo disponibile anche in: Italian
Returns the "Giornata degli Orti", organized by the Crc La Rampa of Tavarnelle.
The morning of Saturday 3 August, from 7.30 to 12 in Piazza Matteotti, in Tavarnelle, will be held the traditional sale of products from the gardens of the members of the Crc La Rampa. To say the least … genuine.
With the proceeds of the sale, organic pasta from the social co-operative "Lavoro e non solo" of Corleone will be purchased, made with durum wheat grown in fields confiscated from the mafia.
The pasta will be donated to the food counter of the Misericordia of Tavarnelle and Barberino.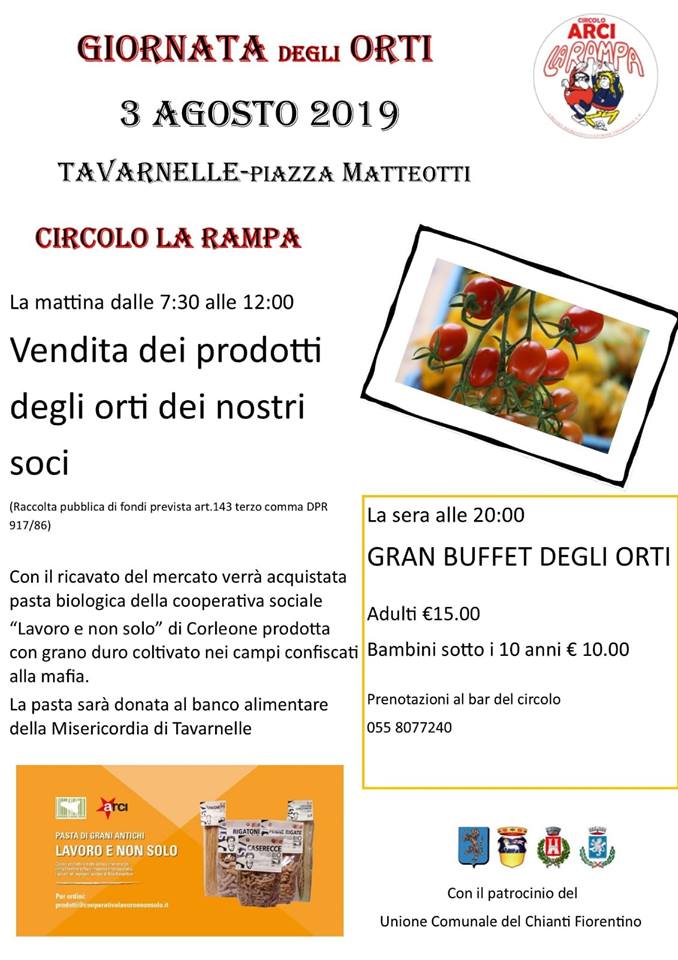 But that's not all: in the evening from 8 pm "Gran Buffet degli Orti", adults 15 euros, children under 10 years 10 euros.
Info and reservations at the Crc La Rampa bar: 0558077240.
Read more...