Articolo disponibile anche in: Italian
The olive tree, together with the vineyards, characterizes the agricultural landscape of Chianti defining in the world one of the most evocative and recognized images of Tuscany.
This image is not always followed by knowledge and appreciation for the quality of olive production.
The strong rooting of the olive-growing tradition in the Chianti area sees professional producers and many small amateur producers, working passionately cultivating olive groves at risk of abandonment.
This synergy has made it possible to keep an unrepeatable economic, environmental, landscape and social heritage alive: but… in the future?
With the conference "Olivicoltura Bio di Qualità", on Thursday 20 June from 5.30 pm at the former Cantine Ricasoli in Gaiole in Chianti, the Biodistretto del Chianti intends to carry out an action to raise awareness and support quality organic olive production.
We will talk about the agronomic management of the olive grove, phytosanitary aspects, technical tasting and opportunities for the sector. An aperitif with local products will follow.
Info and registration: biodistrettochianti@gmail.com; 3355827970.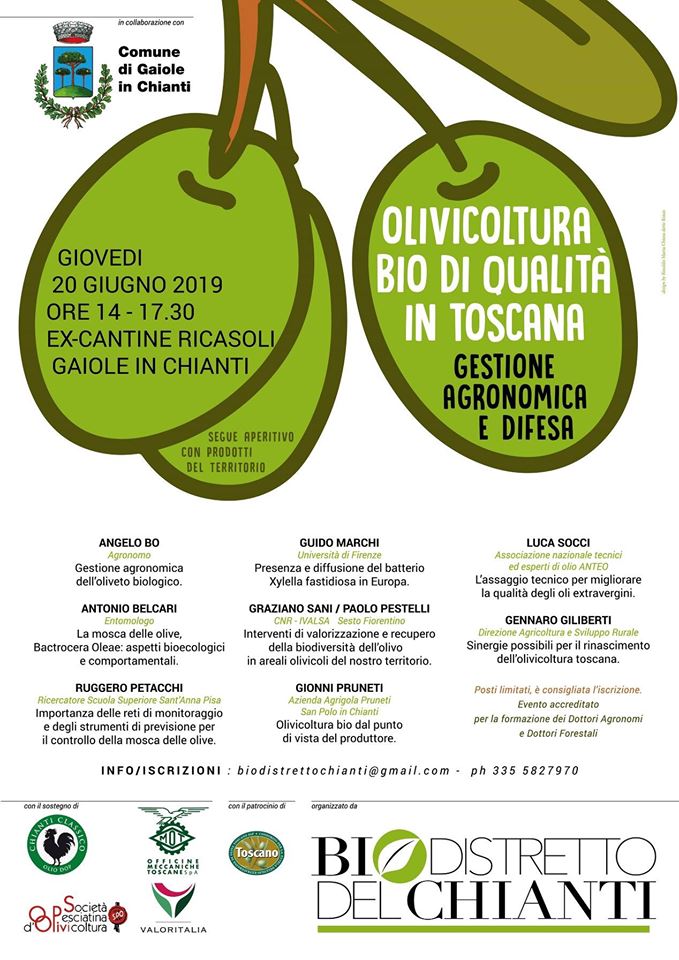 Read more...