Articolo disponibile anche in: Italian
On Tuesday, April 16th, the Casa Chianti Classico in Radda in Chianti hosted one of the first events of the season, which marked an important step forward for the whole world Chianti Classico.
The main players in this event were two associations that bring together the winemakers of Castelnuovo Berardenga (Classico Berardenga) and San Casciano (San Casciano Classico).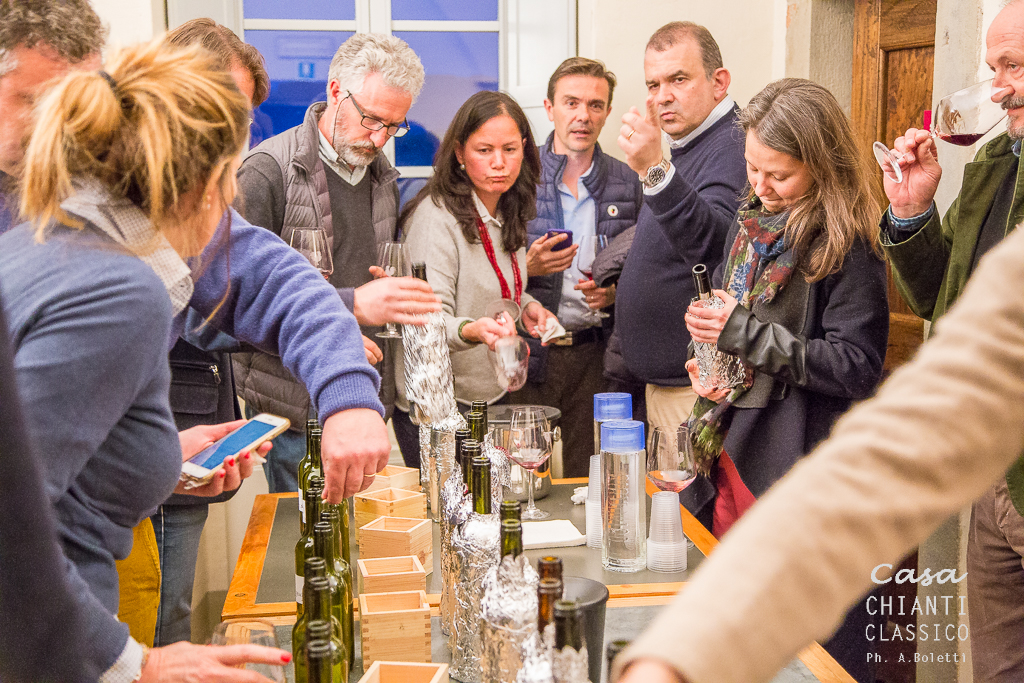 First there was a blind tasting in which five wines from the respective areas were tasted, an experience that offered some interesting food for thought.
Then the participants enjoyed a rich dinner in the charming refectory room, obviously served by the Bistrot and accompanied by Chianti wines from the two territories.
We asked the presidents of the two associations to share their thoughts on the evening, and they both agreed that these events are a very good thing for the Chianti Classico, as they bond the producers together under the symbol of the Gallo Nero.
"As wine makers, these encounters are decidedly stimulating because we get the chance to compare wines made with Sangiovese grape variety produced in two very different areas, one in the north and the other one in the south of the Chianti Classico territory" says Maurizio Nunzi Conti, president of San Casciano Classico.
"These evenings have a joyful, carefree atmosphere. The really important thing is to get to know each other, and this might take a bit of time but it's a vital process for every wine producer in the area. It was important for us in Castelnuovo, and it must be even more so for the whole Chianti Classico", says Elena Gallo of Classico Berardenga.
With these premises and a clear common goal, the wine producers will surely meet up again in Radda at Casa Chianti Classico, which has become a focal point and the perfect meeting place for lovers of the Chianti wine denomination.
Emanuele Grazzini
Read more...