Articolo disponibile anche in: Italian
The sixth edition of "Apriti Sesamo", an event dedicated to female artisans and artists from the Chianti area, will take place at La Chiara di Prumiano, an eco-friendly agriturismo in the municipality of Barberino Val d'Elsa, on the 24th and 25th of November.
The peculiarity is that the participants will exhibit their works in the bedrooms of the agriturismo, hence the name… "Apriti Sesamo", or "Open Sesame": there's a treasure behind every door.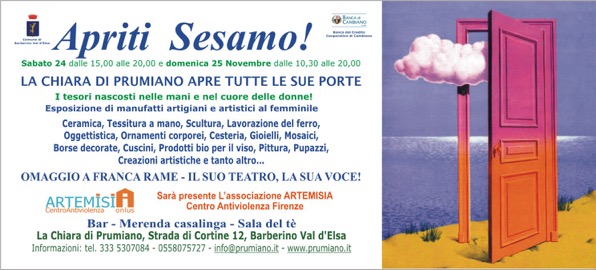 Moreover, since November 25th is the International Day for Elimination of Violence against Women, tribute will be paid to Franca Rame, showing her theatrical pieces about women's issues.
The Artemisia association of Florence will also be present, having been on the front line against violence against women for years.
Read more...