Articolo disponibile anche in: Italian
The name Eddy Merckx brings to mind the greatest cyclist of all time, a rider who competed in 1,800 races and won more than 500.
The name Faema brings to mind three years of top-level cycling, with two Tours de France, two Giro d'Italia, one Milano-Sanremo, one Tour of Flanders, two Paris – Roubaix and a Liegi-Bastogne-Liegi.
Three seasons, from 1968 to 1970 that stand out in the memory of all cycling enthusiasts, also because they were the years of the epic duel with Felice Gimondi, wearing the Salvarani jersey.
The name Eroica brings to mind Giancarlo Brocci's message: "The beauty of fatigue and the thrill of conquest", which has been translated into many languages, becoming part of a world cycling heritage. This message has touched men and women, young and not so young, in every corner of the world.
Eddy Merckx, Faema and Eroica together in Spain, in beautiful Barcelona for a day. Next Saturday 14 July, the Cannibal and Faema will come to the Catalonian capital for a special evening to discover the Eroica Caffè Barcelona.
There will also be an experience on two wheels as cyclists have been given an appointment at 3pm to take on one of two routes (30 or 50 km), before meeting Eddy Merckx, tasting a coffee prepared with a Faema machine and then getting to know the Eroica Caffè Barcelona.
"With Eroica Caffè Barcelona, we are undertaking a journey that will take the L'Eroica message to the great cycling public – declares Andrea Meneghelli, Eroica srl. – We did not choose Barcelona because it is an amazing city, it was Barcelona that chose L'Eroica. Here, we found two special people, Graciela and Miguel, who are both crazy about Eroica, bikes and good food. With them, we are confident that the message of 'the beauty of fatigue and the thrill of conquest' will be conveyed in the best way possible. This is the spirit in which we want to open the next Eroica Caffès in Italy and in the world – starting with the right people, not with a business plan".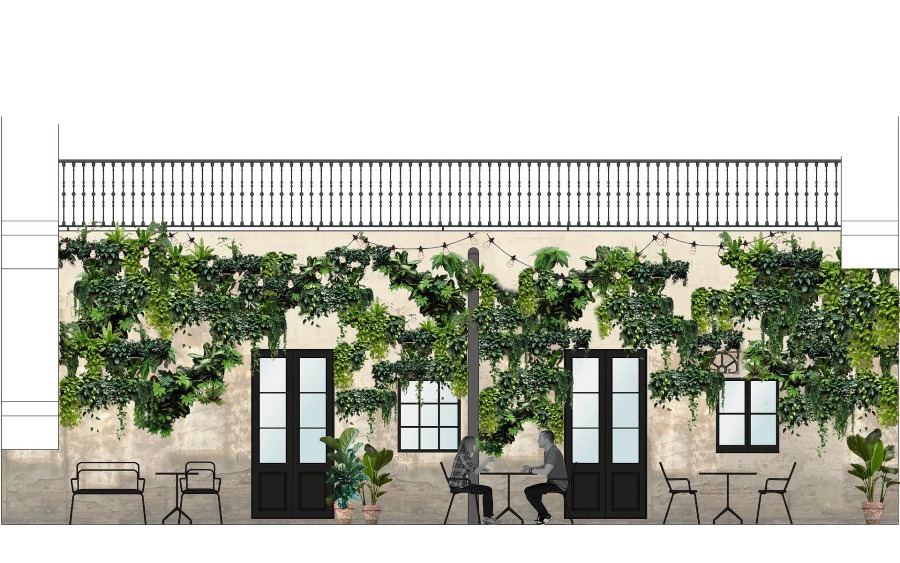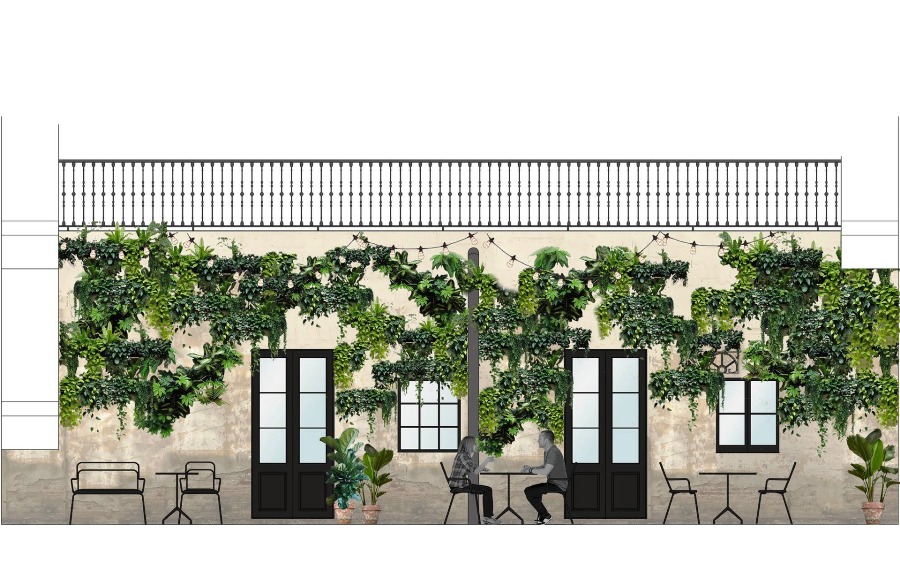 "Barcelona is not just any city – adds Giancarlo Brocci – it has history, world identity, it lives and loves sport and produces many heroes, not least one of our latest L'Eroica converts, ex-footballer and ex-Barcelona coach, Luis Enrique, who recently joined the Spanish national team. Important cycling stories have been written on the Montjuich circuit in Barcelona, including Felice Gimondi's victory in '73, when he bet Maertens, Ocana and Merckx, with one of the most exclusive rankings in the history of the World Championships. Eroica Caffè will open a welcoming abode here, among the enthusiasts who have already grown Eroica Hispania, opening their homes and hearts to our values. Good people and cycling culture will find another way to mix, spread joy, smiles and a lifestyle worth passing on to future generations".
Eroica Caffè
Eroica Caffè is, first and foremost, a meeting point for cyclists of all ages. It is both a vintage and contemporary space that is constantly evolving.
Eroica Caffè will not only welcome cyclists, but will also attract and intrigue those who have not yet fallen in love with this sport. This is a space where taste and flavour, as well as bikes, cycling memorabilia and books, invite you to rediscover another dimension, when the pace of life was more human and sociable.
Eroica Caffè is synonymous with taste and quality, using simple ingredients and genuine local products, in keeping with the best Italian traditions.

From Brolio to Barcelona, with the same passion and attention to cyclists and those who have yet to take up cycling
Cyclists and fans already know Eroica Caffè from the Italian events and the Eroica Caffè Brolio, the little bar in Gaiole in Chianti, next to the Ricasoli Cellars, where all cyclists stop when travelling through Chianti.
On 22 September, the Eroica Caffè Barcelona will officially open, with a Catalonian feel, a welcoming ambience, quality food and attention to clients, thanks to the staff, directed by Graciela and Miguel.
Eroica Caffè Barcelona is located in the Eixample neighbourhood, in the historical centre of Barcelona, in a two-storey building, covering an area of 500 sqm with a capacity for 150 visitors.
Read more...