Articolo disponibile anche in: Italian
Pistoia-born Andrea Peloni emanates calm and has the great gift of precision. And it couldn't be otherwise, given that he is the director of finance and member of the Management Board at the Castello Del Nero Hotel & Spa in Tavarnelle.
He arrived here in 2006, when the hotel opened: before this he worked at the Palazzo Arzaga, a five-star hotel near Brescia with a wellness centre, and two golf courses. After commuting for the first few years, he decided to move to Tavarnelle.
The story of Andrea Peloni illustrates how high-end establishments located in the Chianti can attract first-class skilled professionals, and how this represents a positive factor for everyone in the area.
"How did the Castello Del Nero change over the years? Very much – he replies – The owners have been investing heavily, not only to improve the quality of the Castello Del Nero's services, but also in"intangible assets", such as training programs for the staff, image, social media and revenue management. The combination of these investments has led to an improvement in customer service and a financial return for the company".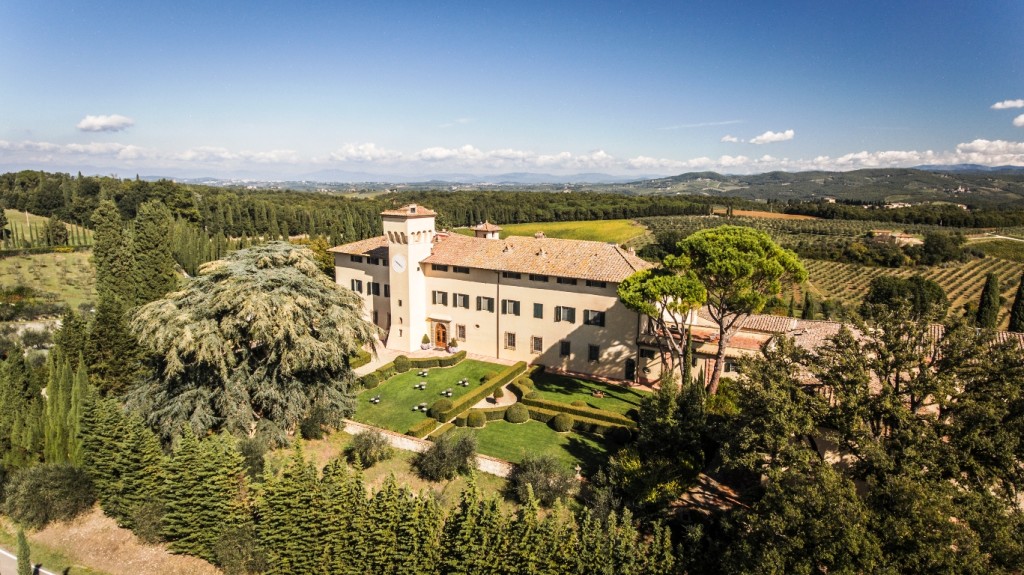 Numbers and quality are the essential factors of a business. How do you make them work together?
"Investment is key – Peloni points out – keeping in mind that in the first years there will be no economic return".
In short, having ideas, careful plans, and broad shoulders. And trust in what you do: "In the medium to long term it pays off because it takes you to another level, differentiating your company from the competition and making the leap in quality that will make you stand out. Some people think this is an easy business. But before making certain investments, you must have a deep knowledge of the market, and have an effective analytical system in order to plan strategies and objectives. In our case it was vital that the owners believed in us".
And in the medium term, what is your next step? "Our plan is to continue on this path – says Peloni – always focusing on quality. 2017 was an extraordinary year, the year of change, and 2018 is looking even better…".
Ending on a sore point, Italian bureaucracy, with which the "numbers man" has to deal with every day. "What can I say … Regulations that change every year, fiscal uncertainties, multiple tasks, working like this certainly is not a joke".

Read more...