Articolo disponibile anche in: Italian
In the occasion of the Festa della Primavera (Spring Festival) in Strada in Chianti, on April 25th, the traditional painting competition in piazza Landi will be back.
It starts with the stamping of canvases (or any other material) from 8am to 10am.
Two themes: "Spring Festival", landscapes and views; and "Extemporaneous", on the rule of opposite colours, and the complementary principle. The participants must complete and deliver their work in the square by 5pm.
During the day a market will be held, with the gastronomy of the Pro Loco of Strada in Chianti from 12pm. I
n the afternoon the square will become the stage for group games such as the 'pentolaccia' for adults and children and the Tombolone d'aprile Bingo (17.30pm).
The painting competition award ceremony is scheduled for 5pm.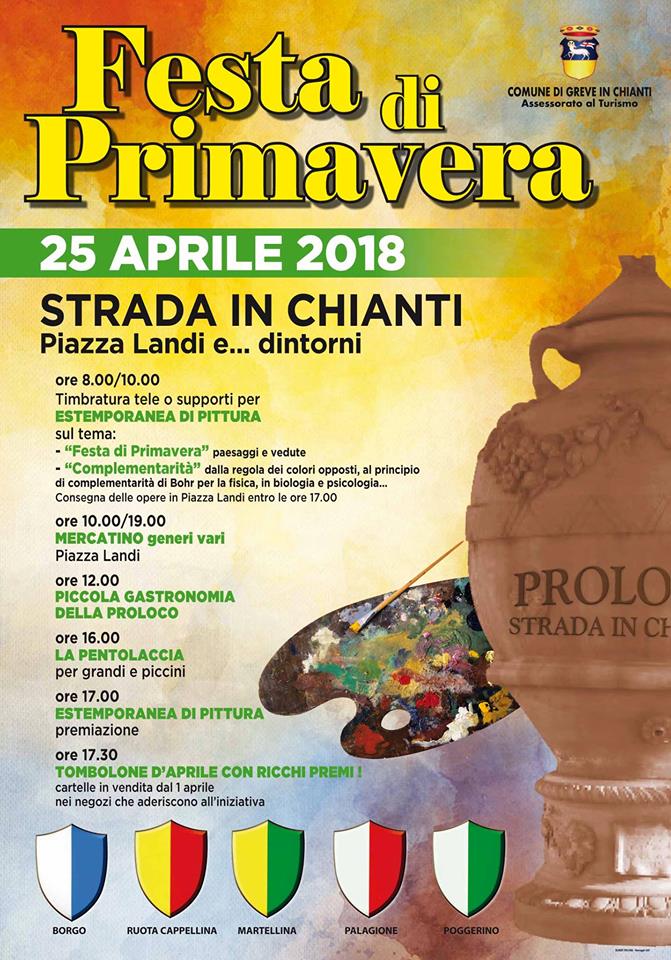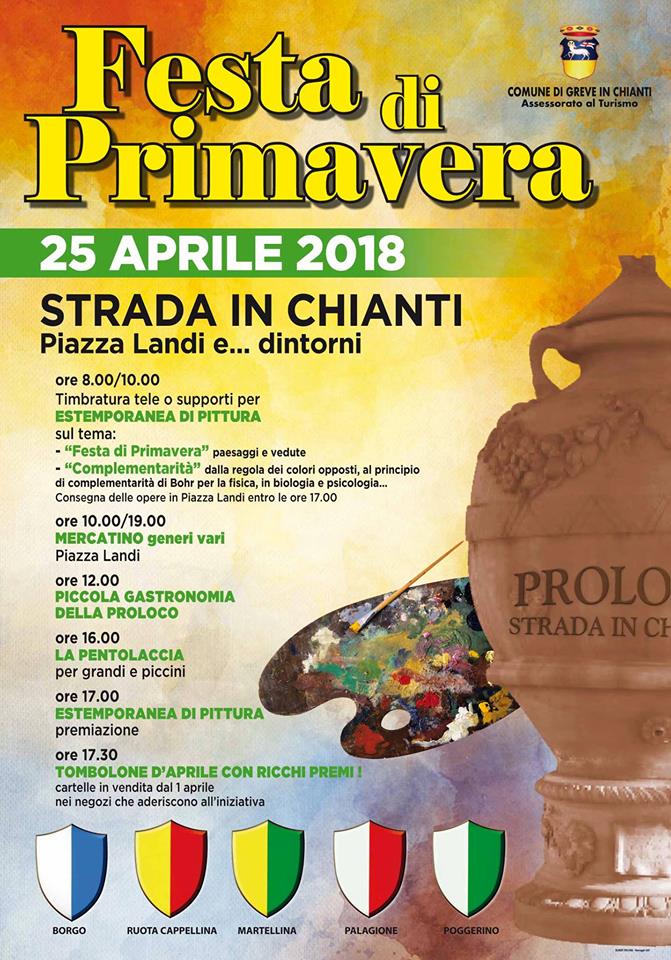 Read more...