Articolo disponibile anche in: Italian
Fabio Datteroni, Managing Director & General Manager of the Castello del Nero Hotel & Spa in Tavarnelle, talks to us about the panorama of high-level tourism in the Chianti area.
How was 2017 for the Castello del Nero?
"We had some great results, thanks to our investments and marketing efforts. We're very pleased with the quality of our services, which is constantly increasing in order to meet our clients' needs. Last year we broke our own records".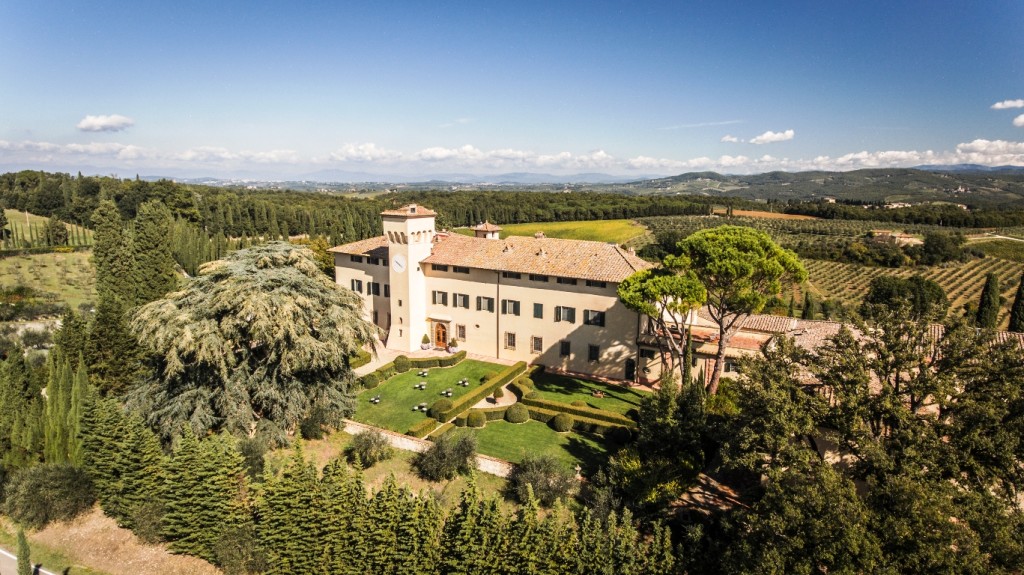 Your goal for 2018?
"Our aim for the future is to further improve our results, and to keep growing".
Your business gives work to many people…
"In high season there are more than 100 people working here. Most of them live in the area. We'd like to be a reference point for our employees, providing stable jobs in the long term. In this way people that work at the Castello can have an opportunity to grow professionally with us".
Do you think your employee feel part of a team here?
"Definitely. We do our best to safeguard the people who work with us, offering them a chance to grow, training and performance awards. This is one of our strong points. Our employees know that if they work well, if they give their best, they can build their future here. Everybody is responsible for his own success".
Is there an area of your business that is proving particularly promising?
"We're pleased that we are growing in all areas. Our guests choose Castello del Nero for the quality of our services. It's not just a place to sleep, but a destination in itself. People come here on holiday or on business incentive trips; we're a point of reference in our territory".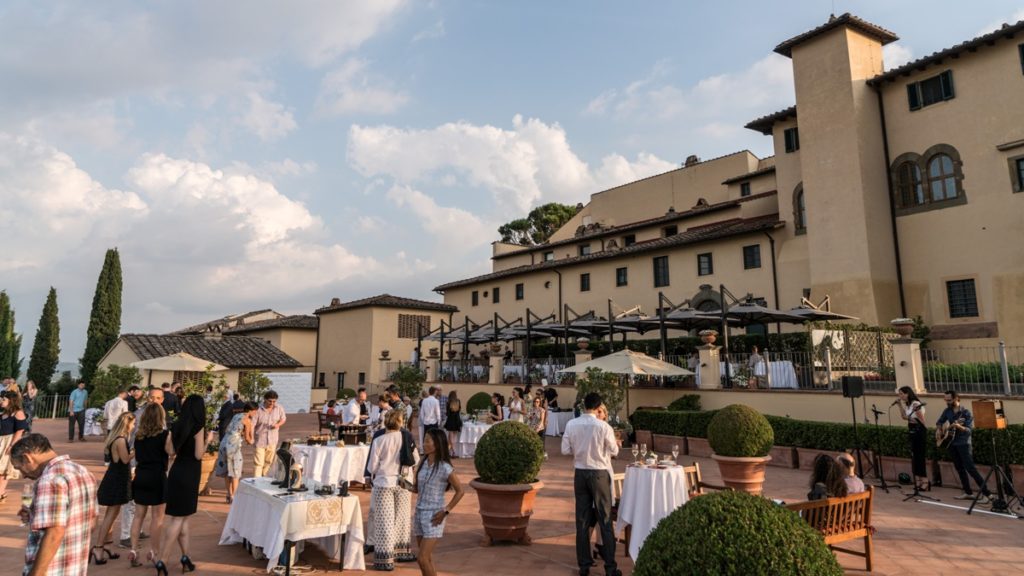 How important is your location?
"The castle was built in the 12th century, and it has been preserved and restored throughout the centuries. It has been given a new life. And the surrounding landscape, appreciated from people around the world, is one of our strong points. We always keep in mind that a very beautiful and special place must have a soul".
The bond with the territory is very important to you, what is your opinion about it?
"When I arrived here, six years ago, I had the impression that local people were a bit self-conscious when walking through the gate of the castle. Today we give the impression of being more accessible. We've worked hard to offer good services and show what we are really about. More and more people who live around here now come to use our facilities, such as restaurants, the Spa, or to take part in our events".
Talking about your two restaurants, La Torre has confirmed the Michelin Star. Is this a joy or a responsibility?
"Both. After all our efforts and investments to better the quality of our offering, we're very happy to have been awarded the star, which is a globally recognised symbol of excellence".
Now we must meet people's expectations. And if possible exceed them. We want to offer our guests a real experience. Of taste, touch and human contact. Every goal that we reach is never an arrival point, but a stimulus to keep growing and improving".
It's important that the owner also believe in this project, isn't it?
"Certainly. The owner of the castle supports us, shares this view and pushes us to create a world of happiness. Here we make our guests happy, and in return we're happy ourselves when we see them enjoying our services. This is what gives us the enthusiasm to carry on".
Matteo Pucci
Read more...