Articolo disponibile anche in: Italian
The presentation of his new novel will be in line with the "noble art of piss taking", tells us Dario Cecchini, the world-famous butcher of Panzano in Chianti, eclectic character who never stops moving.
On Sunday December 24th afternoon, from 5pm onwards, in Panzano, Cecchini will present the second novel written together with the journalist Alessandro Rossi, "Il mistero della vacca intera" (a thousand copies have been printed, price 10 euros). The first novel by this unusual couple, "Aprilante", was a great success.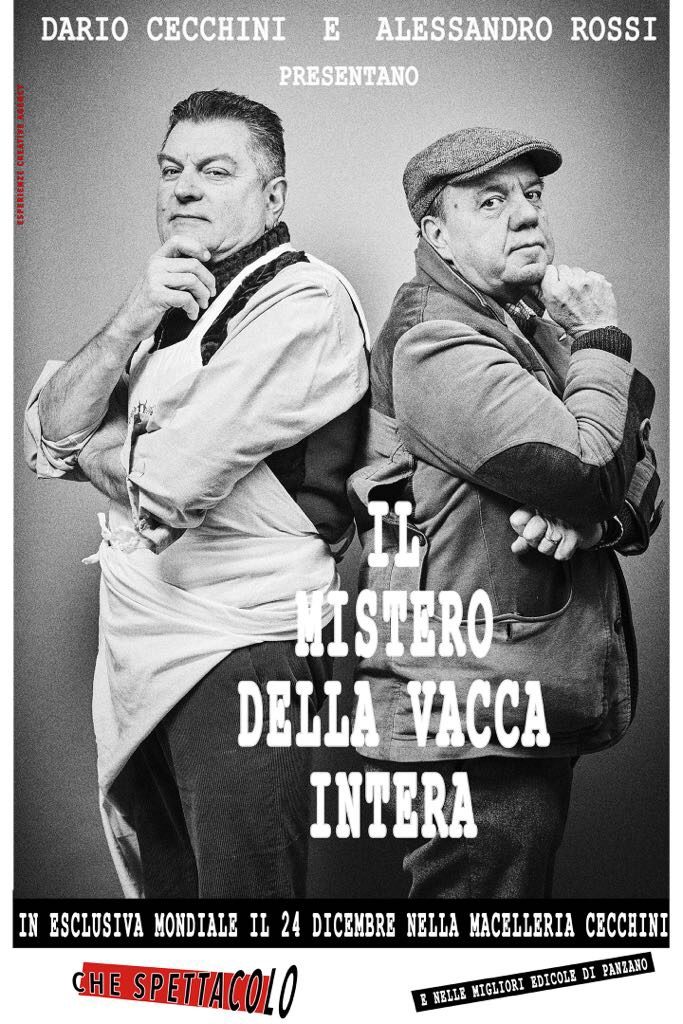 "Our fist novel was a sort of experiment – Cecchini tells us – a collaboration between a journalist from the Chianti, devoted to finance, and a whimsical butcher. The story was mainly about cyclists in the "buona stagione", how much they love riding their bikes in the middle of our country roads…".
In this second book, jokes Dario "the couple has grown up. Because the experiment went well we're now trying our hands at a Chianti-style intrigue: the novel opens with a cellarman drowned in a wine vat. It won't become a literary classic, but we love a joke, and in my opinion laughter is more important than literature".
The story unfolds, like the previous one, in Panzano: we find once again marshal "Sarra" (in Greve in Chianti the marshal is called Serra).
And then there is the local gang, the monk-detective, the television's guy Baldoria, the healthy life of the Chianti village.
"We present it on Christmas Eve – concludes Cecchini – as I hope to play down the terrible Christmas festivities, this "bloodbath" as I call it. Many years ago I decided to say "stop" to the customers who rushed to do the shopping on the 24th, I had really had enough of all the anxieties of Christmas Day. At 5pm Niccolò Camiciotti, our bartender, arrives, we drink a little wine, eat something, light the fire and present the book. We hope to make Christmas a bit more humane and gentle: after all, this is when the little child is born, isn't it? ".
Matteo Pucci
Read more...