Articolo disponibile anche in: Italian
Five tables, five groups of six or seven people, different coloured aprons. The red team makes desserts, the yellow team makes the appetizer, green does the first dish, while the black team handles the centerpiece and the pre-dinner cocktail. The blue team is in charge of the second courses and side dishes.
We are at Borgo di Cortefreda, between Tavarnelle and Barberino Val d'Elsa, on a warm October afternoon.
The participants came from all over Italy. From Milan, Rome, Ravenna…. This is Microsoft's "team building" event (organized by G-Action), two days in the Chianti for a group of about forty employees. Team building is about building relationships and learning to cooperate.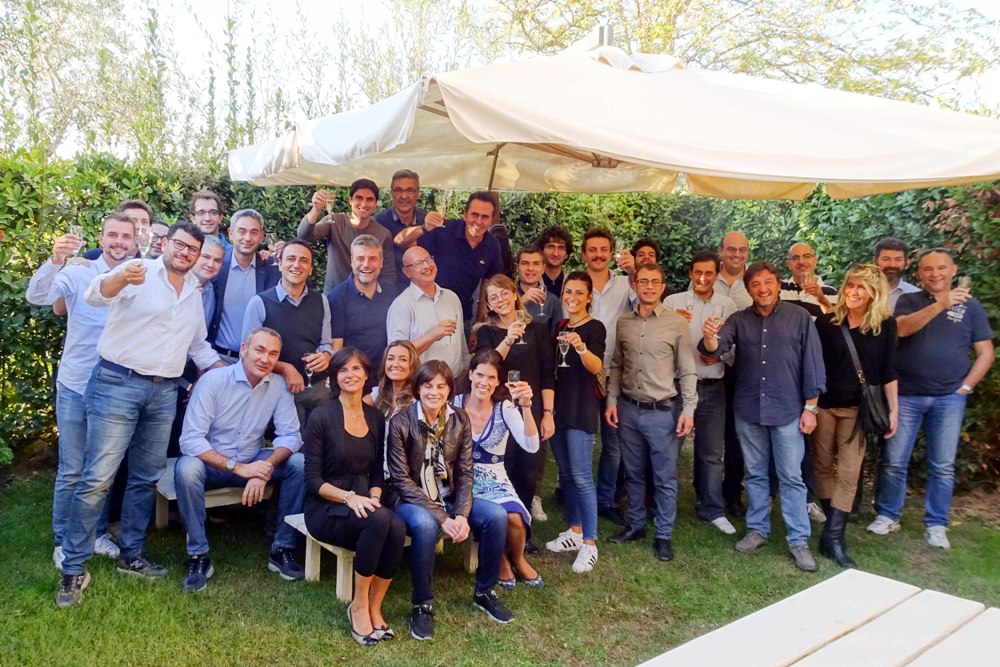 And in this case, the activity comes from the TV show "Masterchef": on each table, chef Michele Abate (helped by the Borgo di Cortefreda's chef Veronica, under the supervision of Nadia Mangiavacchi) has placed a mystery box containing seven ingredients. Four of them must be used. Everyone has his own equipment, while others are shared. As well as other "collective" ingredients that the teams find on a long table.
Each group must create the recipe, write it down, give it a name, prepare it for 40 people, and present it to others. These dishes are then going to be eaten for dinner by the teams.
After the gong, the teams get to work right away, first they choose the team leader and then decide what to prepare. In the meantime the two chefs walk around the tables and observe.
All the teams get very enthusiastic, as if they were working at a project in the office. Some try out the cocktails, others try to use all the ingredients available to make the starter and prepare hand-made pasta and a delicious dessert.
Everybody seems to have fun in this game that mixes collaboration and competition. No one really wins, because everyone tastes the delicacies prepared by the others, and judges them objectively.
Matteo Pucci
Read more...