Articolo disponibile anche in: Italian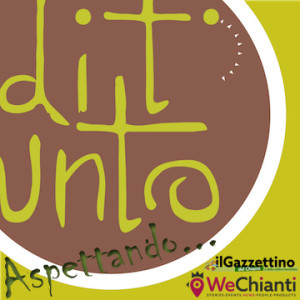 The great Tuscan tradition and the hospitality of Senio Venturi at the restaurant L'Asinello.
In Villa a Sesta, Senio and his wife have chosen to dedicate their life to hospitality.
Sometimes it's fair to tell a love story, and the one of Senio Venturi and Elisa Bianchini with their restaurant L'Asinello couldn't be defined otherwise.
"We followed our own taste without following a trend – says Elisa – In the province, the cuisine can express itself in the best way possible, by being less in contact with the trends of the moment, and L'Asinello is our declaration of love and respect for the traditions. We like that our clients can find here a moment to relax, feel good and reconnect to a slower, intimate and familiar dimension".
And Senio's cooking fits perfectly with this sentiment of hospitality, by proposing a menu that tells and interprets a territory with taste and wisdom.
Their dish for Dit'Unto is: A spasso con norma.
Andrea Giuseppucci, a prodigious 22-year-old chef is the latest talent of the Italian "jeune vague".
His restaurant, La Gattabuia di Tolentino, has been forced to close due to the earthquake that last year has stricken the Center of Italy.
But this certainly didn't stop the young and talented chef, who, along with his business-partner Leonardo Maccari, has conquered the kitchens of Eataly in Florence, Turin and Rome.
On October 8th they will be attending the festival Dit'Unto to let us taste their sandwich with hot pig head sausage, onion tempura with Varnelli, Vernaccia wine BBQ and fresh spinach leaves… also called SBRANAMI!
WAITING FOR… DIT'UNTO
Read more...