Articolo disponibile anche in: Italian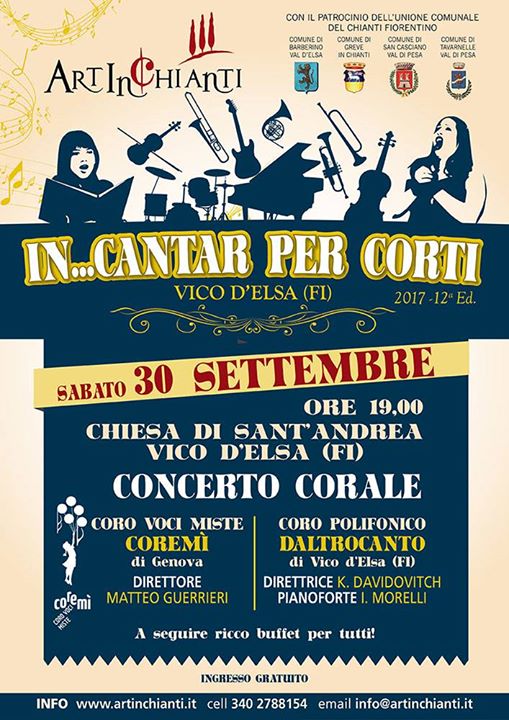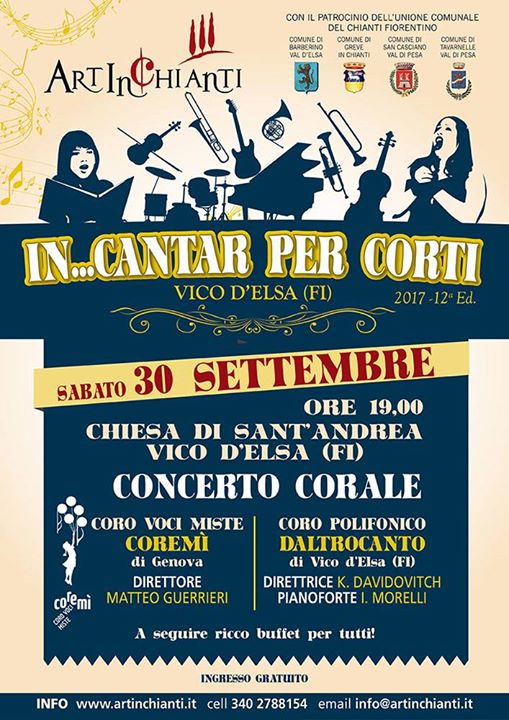 On Saturday 30th September there will be the new edition of "Incantar per corti" musical event in the church of Sant'Andrea in Vico d'Elsa.
At 7pm choral concerts with the participation of the choir CoReMi from Genova, directed by Matteo Guerrieri, and guests of the choir DaltroCanto directed by maestra Keren Or Davidovitch.
From Baroque to contemporary music, proposing different genres from opera, to sacred music, popular and musical.
At the end of the concert, a rich dinner buffet will be offered to the public. Free admission.

Read more...