Articolo disponibile anche in: Italian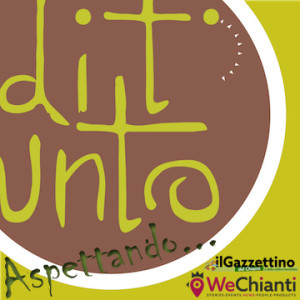 Castelnuovo Berardenga strengthens the commitment about twinning as opportunities for cultural exchange, territorial promotion and social growth for the whole community.
To carry it forward is the Association "Gli Amici dei Gemellaggi", which will also be present at Dit'Unto this year with friends of Médoc who will taste us the "Confit grillè et foie gras".
The Dusty Knuckle reminds us of the incredible journey they have been facing across Europe with their traveling wood-burning oven; as a sole purpose of fundraising to promote educational initiatives on the importance of raw materials and production techniques used to produce quality products.
Last February they also made a stop at Villa a Sesta. Welsh Pizza Maker Phill Lewis, founder of Dusty Knuckle's Pizzeria in Cardiff, member of Slow Food South East Wales, will return to let us taste a traditional Welsh dish, strictly slow: Lamb's shoulder wrapped in bread with mint yogurt, marinated onions and pomegranate.
The Chianina Friends Association, whose main purpose is the study and valorization of this breed of bovine animals, with particular regard to its history and its connection with the territory, organizes the largest event dedicated to chianine breed in its ​​origin area: Valdichiana indeed.
The development of chianine breed in its area of ​​origin. This mission has always been the soul of the Chianina Friends Association, which since 2005 has been working in synergy with the various institutions of Valdichiana, aretina and Senese, for a project aimed at protecting the history and the gastronomy of the "white giant".
Their dishes for Dit'Unto: Chianina meat beaten to the knife and the Chianina boiled meat revisited.
WAITING FOR… DIT'UNTO
Read more...