Articolo disponibile anche in: Italian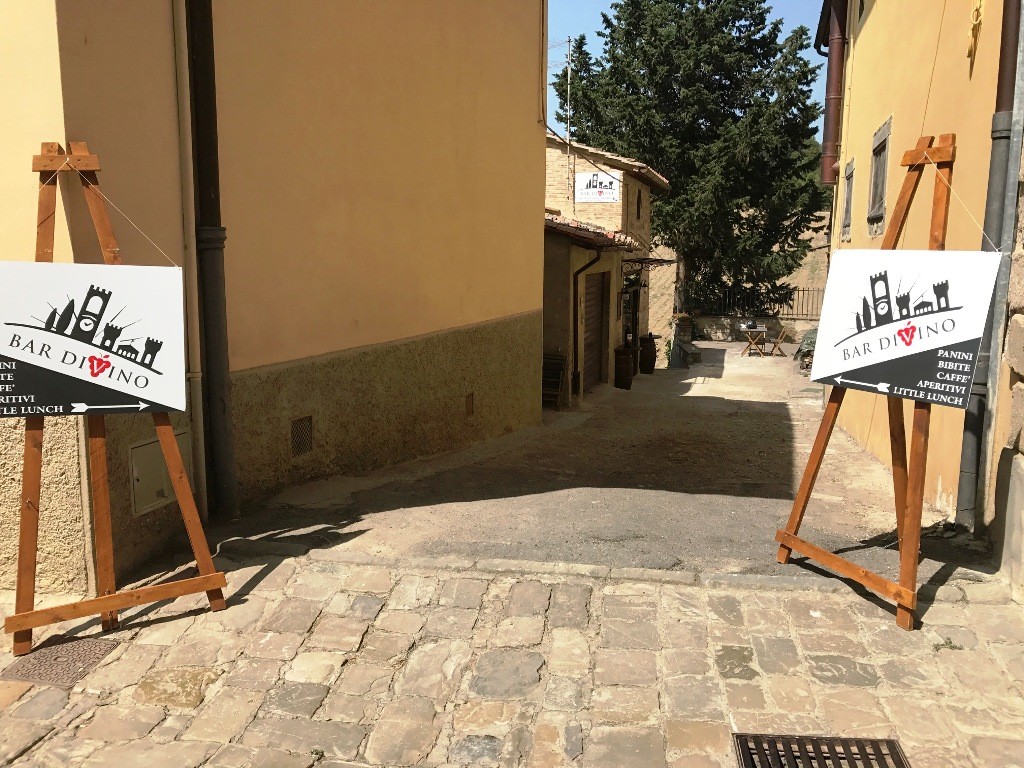 The story of Andrea Montagnani and his new Bar Divino is a love story.
Love for his life's places, for that terrace overlooking the Chianti where his dad Giuliano used to be a blacksmith.
For the products of this land.

Bar Divino was born here, where once there was a blacksmith workshop, in one of the village symbols of the Chianti Classico; there are many tools that recall the workshop, on the panoramic terrace that looks out onto the vineyards.
Before starting his job at the Nuova Pignone, you used to find Giuliano here. Here where his mum Giuseppina still is.
And Andrea's family: his wife and two daughters who serve the customers with a smile. Customers who are delighted to have found this piece of heaven.
"I have my roots here – says Andrea – This idea was born because I have two daughters, because I think about the future, because it seemed to me that such a place was missing in Badia a Passignano. Here there are three great restaurants, but we wanted an "easy" informal place, where one can have a coffee, a sandwich, a delicious Tuscan schiacciata with a glass of wine and enjoy the view".
It's a bar, sandwich shop, and a place where you can enjoy delicious aperitifs. "We have great sandwiches and schiacciate – says Andrea, talking as he slices – Sbriciolona (fennel-spiced salami), stracciatella fresh cheese, truffles. Bacon and artichoke dip".
They serve wine from the cask ("vino sfuso"), and also have very good local labels such as Poggio al Sole, Fattoria di Montecchio, Villa Sant'Andrea.
The names of the schiacciate are inspired by local farms, which testifies once again to Andrea's indissoluble bond with these hills: Castelrotto, Vignola, Monte Bernardi…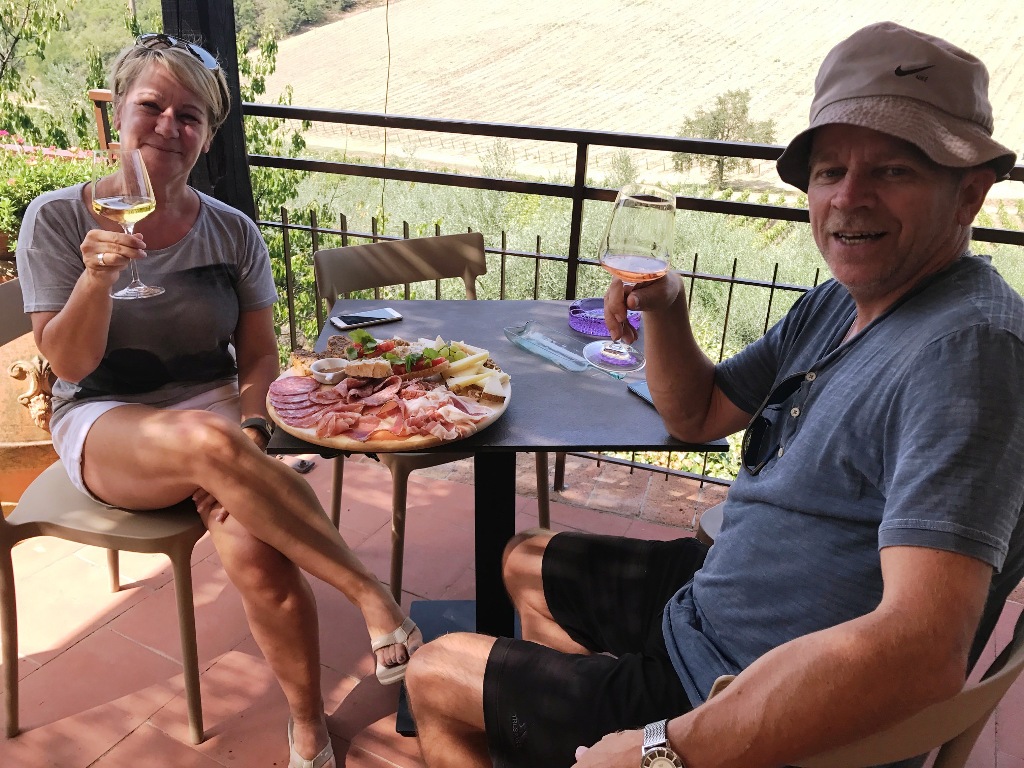 The Bar Divino of Andrea (and his family) is well worth a visit. The place is enchanting, and smile is a habit. And you eat and drink overlooking … the great beauty.
Info: 3388047520, divino2017@mail.com.
Matteo Pucci
Leggi altri articoli...
Read more...