Articolo disponibile anche in: Italian
The new Chianti Classico game, created in collaboration with Giochi Briosi and their Vinus line, dedicated to the world of wine, was introduced at the Vinitaly wine fair.
A type of trivial pursuit on the appellation, its history and traditions and Gallo Nero wine was created by the Florentine board game producer.
The 360 questions touch a wide range of fields, like food culture and the technical skills of oenological practices of the DOCG, information about sommeliers, the antique flavor of Chianti sayings… a 360 degree test on the varied realities of Chianti, a face of "Tuscanity" which has become the face of Tuscany, for which Chianti Classico carries the flag in the world.
The Consortium, after launching the challenge with Giochi Briosi, also developed an on-line version, which will be launched on the Facebook page of Chianti Classico.
The development on social media was stimulated by the results of online communication of the Consortium, in constant growth in terms of the public.
Vinitaly was an important trial: a group of researchers analized the semantics of social media and #chianticlassico was the most popular hashtag, while the logo for Gallo Nero was the third most photographed and relaunched (according to Maxfone.)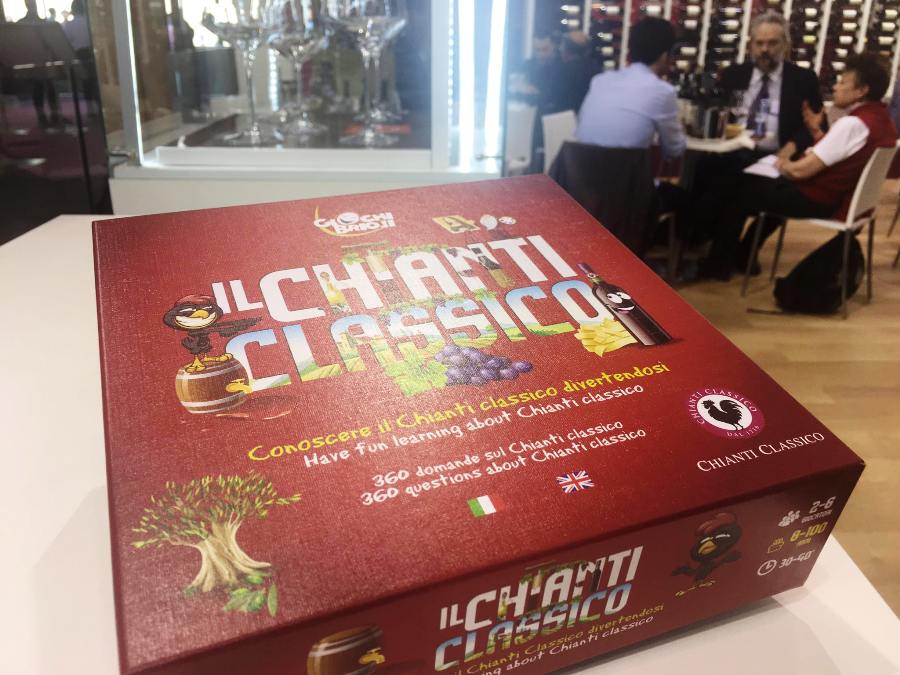 A social version of the Chianti Classico game for the active base of faithful fans  was therefore studied, adapting the table game to the web.
One question a week, among those of the original game, will be published on the official FB page of the Consortium. and all will be able to respond.
In honor of the date of the first definition of the borders of the territory, September 24, 1716, the question will be published on every Wednesday, starting on July 5, at 17:16 (5:16 PM).
The first one to give the correct answer will be announced the winner on the following day, and the winner will have a special prize to discover in the heart of Gallo Nero, at the Casa Chianti Classico (www.casachianticlassico.it): in that way, Gallo Nero experts will be able to take a voyage into the reality which they demonstrated to know so well.
For now the quiz will take place only in Italy, but an English version is in the making, with the objective to involve the world public through a Global Page and to create a contest dedicated to the USA, whose market absorbed 32% of production in 2016.
The latest prediction is for an even greater growth, confirming the USA as a lover of Gallo Nero wine.
Read more...