Articolo disponibile anche in: Italian
In the early 1800's, Agostino Venturini bought a marvelous historic residence from the Malaspina family. Dating to the late Renaissance, the estate is found in the heart of San Donato in Poggio.
Previously, the palace had belonged to two families from different backgrounds; first to the Ticcis, merchants, and then to the Malaspina, members of the Tuscan aristocracy and tied to the Ticcis by marriage.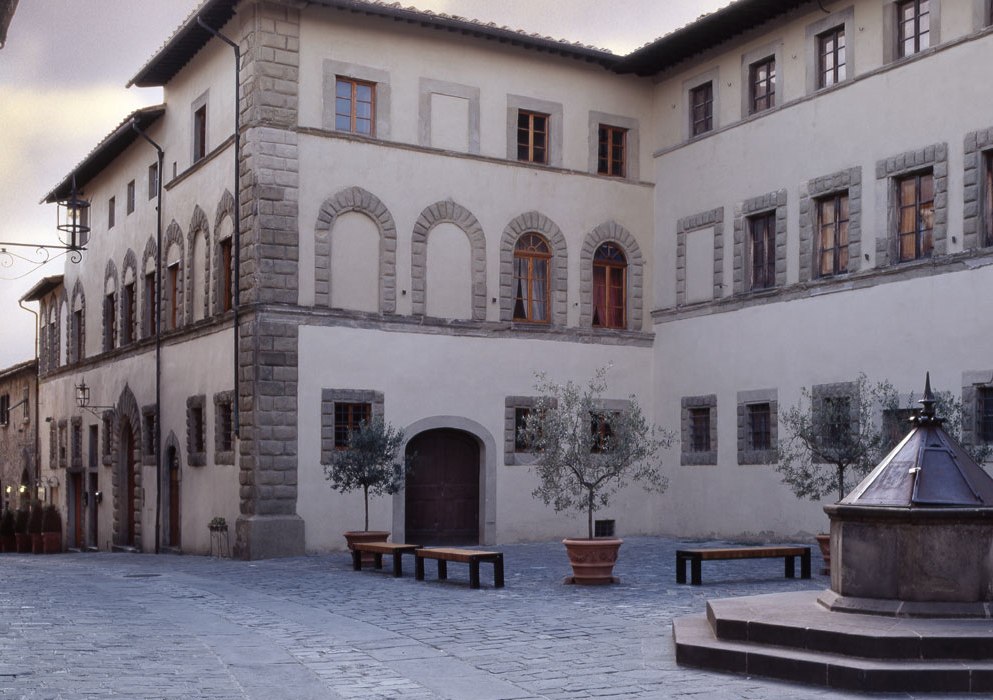 Agostino, owner of a spinning mill in via de Fossi, one of the streets in the fortified center of town, was married to Raffaella, a Sienese nobel, with whom he had 3 children: Vittoria, Maria and Giovanni.
Giovanni died very young and the Palace was inherited by the two sisters. The current seat of the Museum was part of Vittoria Venturini's dowery.
Maria, who had married Giuseppe Pellizzari, landowner, inherited which is currently the B&B "Palazzo Malaspina".
Thus the house has basically belonged to 4 generations of the same family: from Agostino to Maria, and then to Gino Pellizzari who, in 1982, bequeathed it to his daughter, Maria.
It is interesting to observe that the current proprietor, Maria Pellizzari, was born in this palace, in her mother Nuccia's bedroom. She is named for the grandmother who inherited the Palace from her father, Agostino.
In other words… a passage from Maria to Maria over almost a century.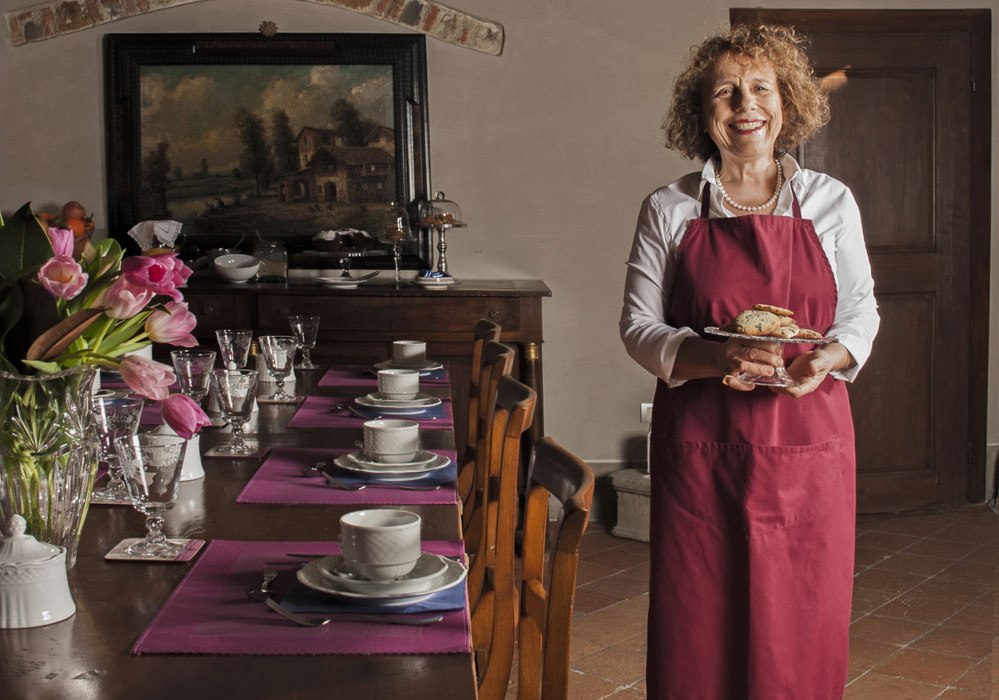 Maria lived in Florence until 2000. Then, she decided to return to San Donato in Poggio, to live in the house where she grew up, transforming it into a place that could welcome visitors from all over the world.
Thus begins the restoration of what is now one of the most beautiful and historical Bed and Breakfasts of the Chianti Classico territory.
"For me," the owner tells us, "this is a place of the heart. And to think that those who live here, even for only a day, can feel this. I put everything into the details… from the rooms to the breakfasts. According to me, to love somethings means to diedicate yourself to it with all of your heart".
Read more...