Articolo disponibile anche in: Italian
When Besim and Refik Kreuzi arrived in Castellina from ex-Yugoslavia in 1998, they were very young.
With them, they brought the professional background of their father, Emeriah, who, in the golden years of Tito, was owner of an earthmoving company.
Today, almost 2 decades later, the brothers have recuperated and intelligently developed that family experience in the heart of Chianti, where a farm workforce is much sought after and always answers more to the seasons and chance than does personnel in a permanent company.
Their company, "Agrivigna B.D.E.", is specialized in services connected to agriculture, in the construction and maintenance of cropping systems, like olive groves and vineyards, and in the execution of earthmoving jobs both agricultural and road related.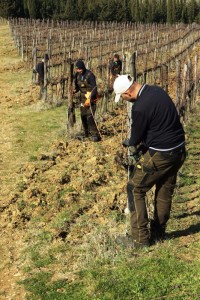 Agrivigna serves both companies and private individuals, and it offers the occasional management of nursery and forest activities as well.
They also offer transport of goods, machines and machinery for third parties. Their preparation and specialization of labor is high, particularly in tasks tied to the wine harvest and olive collection. For the latter, they use modern and efficient equipment like olive harvesters.
Altogether, Agrivigna offers a 360° service, starting with technical consultation and arriving at the workforce, equipment, means of transportation and machines as well as the complete management of agricultural terrain.
The company mainly covers the provinces of Siena, Florence, Arezzo and Grosseto, but not exclusively: in order to obtain visibility outside of Chianti and neighboring areas and to take advantage of the potential of the network on a regional and national level, the company is about to launch a new website regarding promotion of the services offered.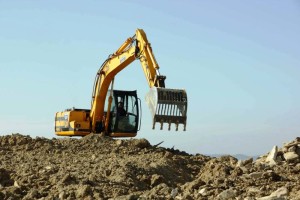 Regarding the human dimension, Besim and Refik's story is one of successful integration. When they were children they played with little bulldozers and driving machines in ex Yugoslavia and today, almost 30 years old, they are owners of a business activity which is  meaningful for the heart of Tuscany.
This story tells us at least two things: first, the myth of the foreigner who steals work is false as demonstrated in this case, where jobs are created, not taken away, from those who come from outside.
The second lesson is that you can be credible and confident entrepreneurs even at a young age, notwithstanding the stereotypes prevailing in Italy.
Cosimo Ciampoli
Read more...