Articolo disponibile anche in: Italian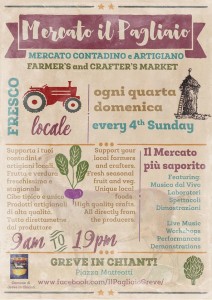 There will be a special appointment on Sunday, February 26, in piazza Matteotti in Greve in Chianti, with a special edition of the monthly farmers' market, "Il Pagliaio".
It will be the first market of 2017 and will carry the theme, "Semi (seeds) di Carnevale". In fact, a seeds exchange will be organized. It is an excellent occasion for those who want to exchange plant cuttings or seeds.
The market carries fresh and seasonal fruit and vegetables; unique and local food; high quality handmade products.
Everything will be found in the piazza from 9 AM to 6 PM. During the day, workshops for children will be available.