Articolo disponibile anche in: Italian
The XXIV edition of "Cortili e Giardini aperti" was held thanks to the Associazione Dimore Storiche Italiane (ADSI), a non-profit organisation that brings together the owners of historic residences from all over Italy.
On the occasion of this event five historical residences located in the municipality of San Casciano opened their doors to visitors: Villa Antinori of Cigliano, Villa Le Corti, the garden of Villa of Senzano, Il Palagio Castle and the Gabbiano Castle.
We visited Villa Senzano, located in Via Grevigiana, Paolini area, near Mercatale.
Pierlorenzo and Nicoletta, Luigi and Maria, the owners, were very kind and hospitable, and Francesco Chiti, from Mercatale, illustrated the garden and the chapel-oratory, dedicated to San Francesco of Paola.
"In the 15th century the Salviati family built the oldest part of the Villa, as a hunting pavilion – explains Francesco – after them the Paolini family acquired the Villa, hence the name of this area, which is called Paolini".
"The Paolini were two brothers – he continues – one of them married Maddalena Pierucci Bondicchi, ancestor of the current owners. The west side of the Villa dates back to the 18th century, while the east side is from the late 18th-early 19th century, and was renovated at the end of the 1950s: the walled Italian garden inside the Villa was built in the eighteenth century by the Pierucci Bondicchi family".
"The garden is set on two terraces, and it has a collection of roses and terracotta statues. In addition there's an extraordinary collection of about one hundred lemon trees, so beautiful that they've had the privilege of being chosen to adorn the city of Florence during various events".
"Among these there's a plant called 'il chiodo' (the nail), after a large and ancient nail – the kind used to tack wooden beams – inserted for an unknown reason in the trunk, which is one hundred and twenty years old".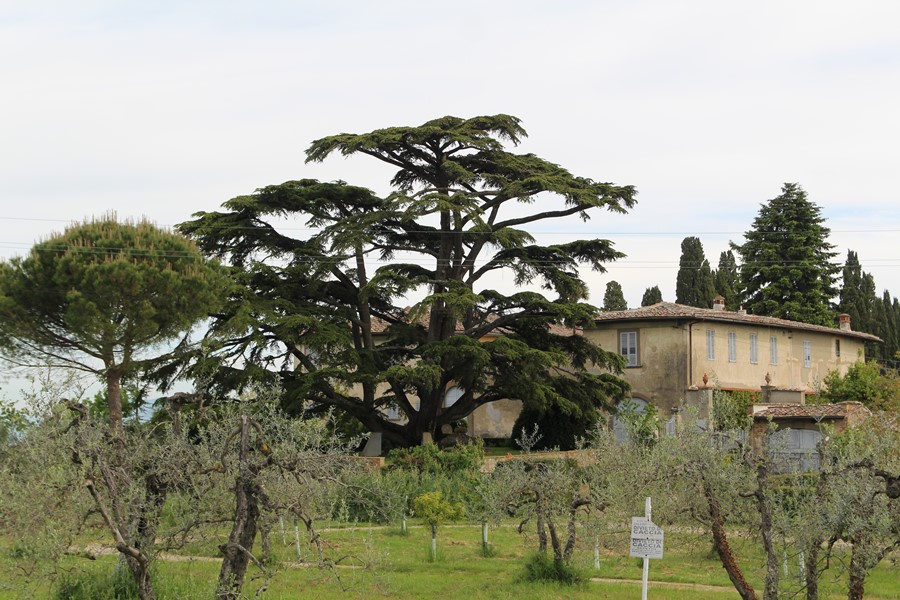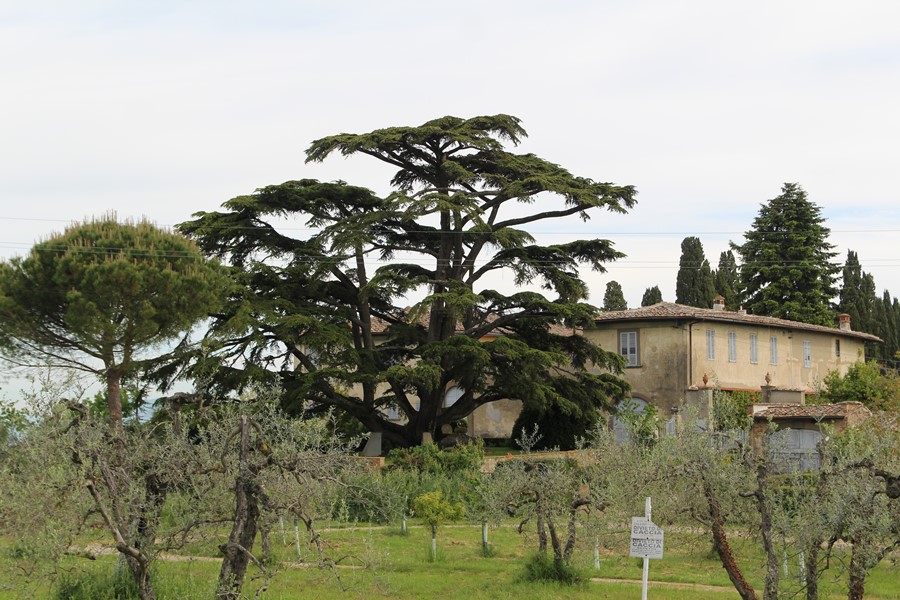 In front of the Villa we find a monumental Cedar of Lebanon. An impressive 200 year old tree, which is more than 20 meters high, has a crown of 22 meters and a trunk circumference of 6.30 meters.
While we admire this beautiful setting, Francesco reminds us that in 1785 Villa Senzano hosted Pope Pius VI, who granted Plenary indulgence in perpetuity for anyone who visited the oratory on the second Sunday after Easter.
As we go to visit the chapel, Francesco tells us it was Don Gino Gamannossi, when he became parish priest in Castelbonsi, who reinstated the recitation of the Marian Rosary, until the 1970s. Following the will of the family, every third year on Easter Sunday a Holy Mass is celebrated there ".
For those who would like to see this splendid Villa, it'll be possible to do so in 2020.
Antonio Taddei
Read more...