Articolo disponibile anche in: Italian
We present the five finalists of the XXXIII edition of the Premio Letterario Chianti (Chianti Literary Prize): Valerio Aiolli ("Nero Ananas", published by Voland editore), Mariapia De Conto ("Il silenzio di Veronika", Santi Quaranta editore), Enrico Ianniello ("La compagnia delle illusioni", Feltrinelli), Andrea Molesini ("Dove un'ombra sconsolata mi cerca", Sellerio), Gesuino Nemus ("Il catechismo della pecora", Elliot).
This Prize is one of a kind, since the 350 readers are the ones judging the work of the writers. But there's more: the finalists will have the chance to meet the popular jury in five municipalities around the Florentine and Sienese Chianti area.
The meetings will be held on Saturday, at 5 pm. The final ceremony will take place sometime in June 2020.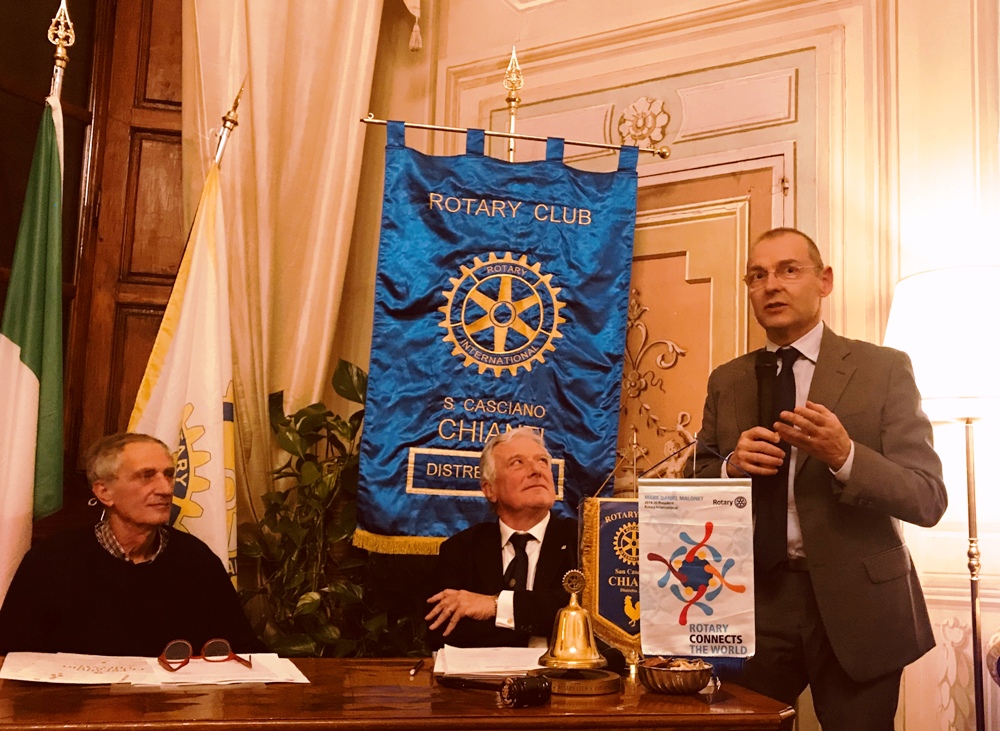 The Award is sponsored and promoted by eight Municipalities of the Florentine and Sienese Chianti (Greve, Castelnuovo Berardenga, Castellina, Gaiole, Radda, Impruneta, San Casciano, Barberino-Tavarnelle), with the contribution of Rotary San Casciano-Chianti, Coop Cooperativa Italia Nova of Greve in Chianti, Società di Mutuo soccorso Fratellanza of Greve in Chianti.
The finalists were chosen among a selection of novels published from 1st July 2018 to 30th June 2019 by the Technical Committee of the Chianti Literary Prize composed by Paolo Codazzi – who temporarily assumed the role of coordinator after the death of the late Giuseppe Panella – Silvia Martelli (representative of the Municipality of Greve in Chianti), Cecilia Bordone (San Casciano), Maria Rosa Fabiani (Radda in Chianti), Paolo Santagati (representative of the Unione Comunale Barberino Tavarnelle), Andrea Pucci (councilor for Culture of the Municipality of Castellina in Chianti), Deborah Montagnani (Gaiole in Chianti) and Samuele Megli (Municipality of Impruneta).
The event, under the patronage of the Province of Siena and with the collaboration of the Metropolitan City of Florence, has been included among those of national importance by the Ministero per i Beni e le Attività culturali.
Read more...