Articolo disponibile anche in: Italian
Keep this date in mind: Sunday, June 23rd. During the Festival dei Colori, "Holi", You'll discover another side of the Florentine Chianti, in the beautiful setting of Villa Vrindavana (Sant'Andrea in Percussina, San Casciano).
"Holi" is a fun festival that is celebrated in India on the last full moon day of the month of Phalguna, considered to be the beginning of Spring.
Now famous all over the world, it is known as the "Festival of Colours" and though people of all ages participate, it's increasingly popular with young people.
Admission is free. To participate, just enter the gate, park your car and at the end of the avenue you'll find a stand with plenty of colours (and white T-shirts).
At 6pm the countdown will begin for the throwing of coloured powders. At Villa Vrindavana only vegetable and mineral based colours are used, totally natural, delicate to the touch and easy to remove.
All chemical products are strictly banned.
The true meaning of the party will be explained before enjoying live music and DJ sets.
The festival mainly consists of throwing the multi-coloured powders among the participants, while songs and dances make the atmosphere even more joyful and fun.
There'll be also food banquets in the vast garden of the Villa. Smoking and alcohol are forbidden.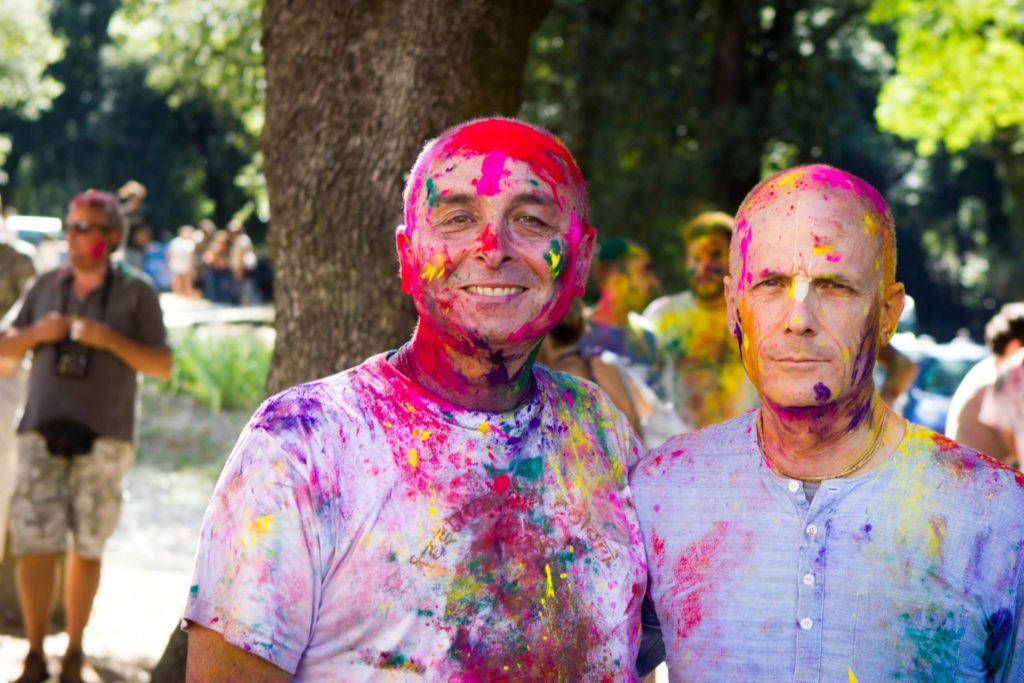 Read more...