Articolo disponibile anche in: Italian
With the "Festival dei Colori" ("Festival of Colours") the summer starts with a feast of colours in the Florentine Chianti.
In the beautiful setting of Sant'Andrea in Percussina – not far from where Niccolò Machiavelli used to live during his exile – Villa Vrindavana opens its door on 24th June, on the occasion of a very special event.
Holi is a joy-filled festival that is celebrated in India on the last full moon day of the month of Phalguna, which is considered the beginning of Spring.
This festival is now famous all over the world, and known as the "Festival of Colours". Young people love it, but people of all ages can participate and share the fun.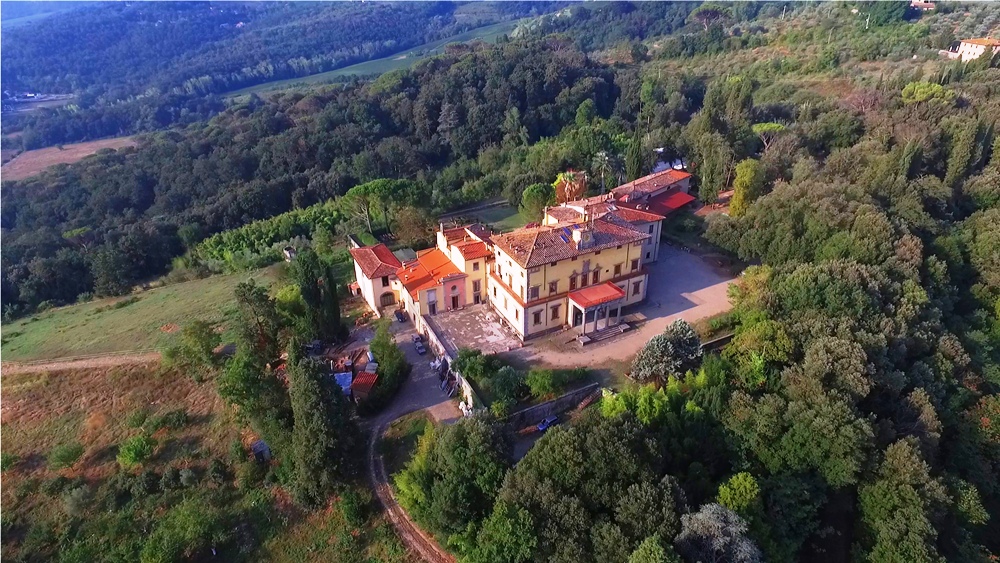 Admission is free. Enter the gate, park your car, and at the end of the avenue you'll find a stand with plenty of colours (and white t-shirts).
At 6.30pm the count down will start. You'll learn the true meaning of this cheery festival, and then there will be live music and a DJ set.
During the festival the participants smear each other with colours, throwing fine multicoloured powders in the air, while songs and dances enliven the atmosphere.
Villa Vrindavana chooses to use only natural colours, vegetable and mineral, which are delicate to the touch and easy to remove. All chemical products are strictly banned, and so are smoking and alcohol.
There will be food stalls in the garden.
Read more...