Articolo disponibile anche in: Italian
Paolo Ciriello's stills from "La pazza gioia" by director Paolo Virzì will be displayed in San Donato in Poggio, in the beautiful setting of Palazzo Malaspina.
Paolo Ciriello is one of the most important stills photographers in Italy, a real leader in the field.
The exhibition, organized by Coop Itinera with the patronage of the Unione Comunale del Chianti Fiorentino, will be inaugurated on Saturday 21st October at 5.30pm and will remain open until December 3rd with the following opening times: Friday, Saturday, Sunday from 4.30pm to 7.30pm.
"La pazza gioia" ("Like Crazy") is a 2016 movie that takes on the subject of madness, with an ironic and biting touch, with leading actresses Valeria Bruni Tedeschi and Micaela Ramazzotti. It won the 2017 David of Donatello award.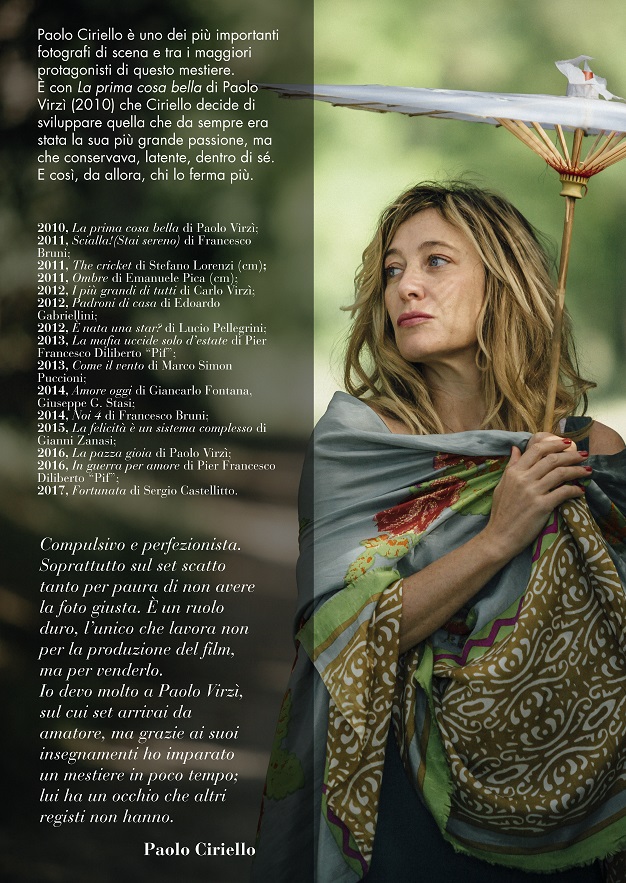 Read more...