Articolo disponibile anche in: Italian
The world's first large cashmere workshop will take place at Casa Chianti Classico, in Radda in Chianti, from 5th to 11th November.
Chianti and cashmere wool? This is a combination that a goat breeder, Nora Kravis (an American who choose the Chianti for her cashmere goats breeding enterprise), has made into her trademark.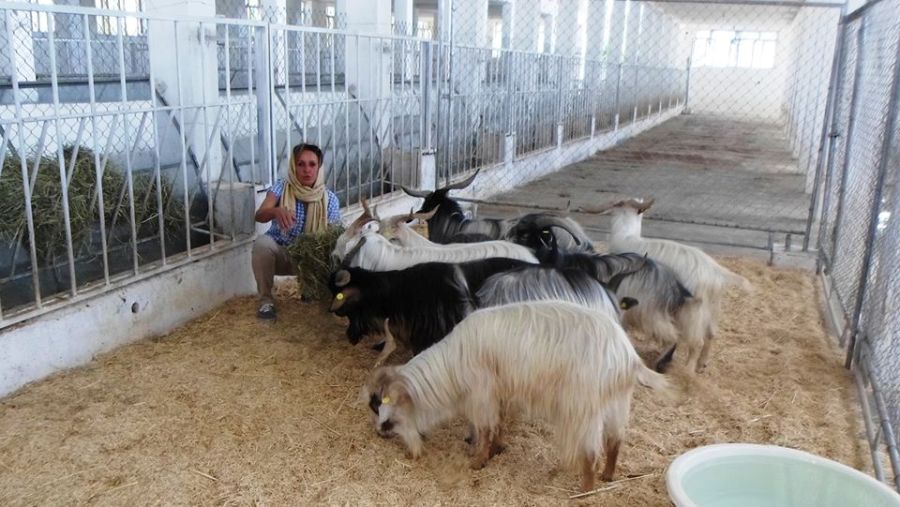 The best breeders, geneticists, technicians and university experts were invited to this event hosted in the Chianti region. They will come from Europe, Australia, New Zealand, Kyrgyzstan, Iran and the USA, to share their experience and know-how with us.
This is a great opportunity to get to know the world of cashmere and the people who operate behind the scenes – from the manufacturers to the people who sell it. An unmissable event for everyone who loves cashmere and would like to know more about it.
The first two days will be dedicated to presentations; those who stay for the rest of the week, will have the opportunity to visit museums, factories, artisans and goat breeders.
You can find the full program, the list of speakers, information about accommodation and transport, here: www.facebook.com/International-Cashmere-Goat-Workshop-2017-Tuscany-Italy-1453834197989893/.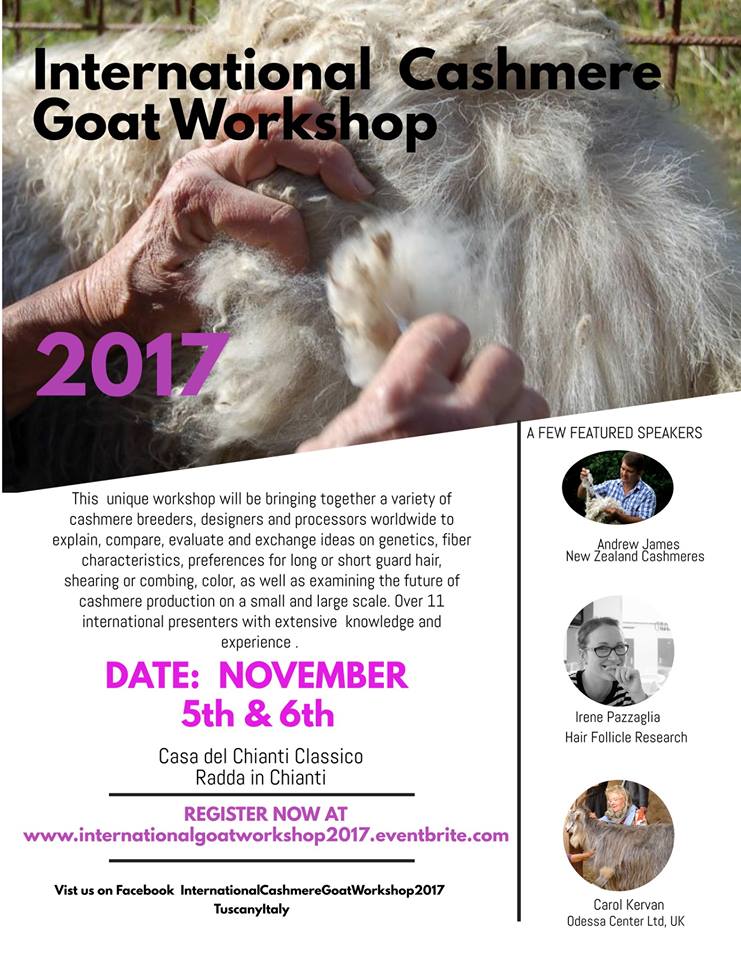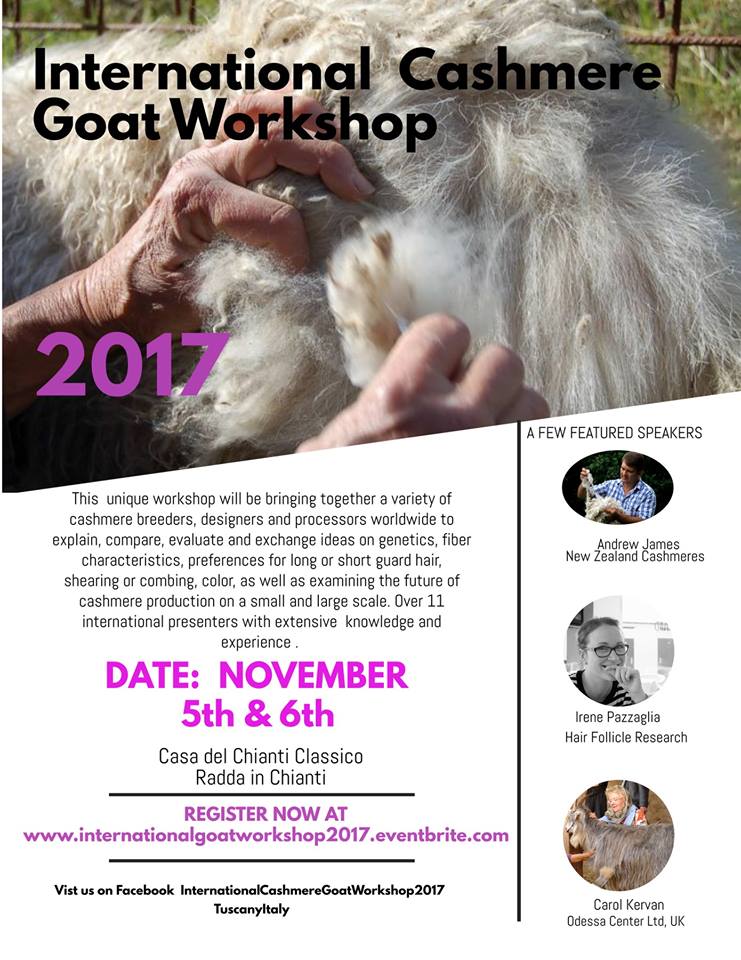 Read more...