Articolo disponibile anche in: Italian
Peter Gleeson fell in love with Chianti 23 years ago. Since then, he returns whenever he can. "After my first visit in 1994, I returned 15 more times. I never get tired of Radda".
Australian from Melbourne, Peter arrived in Radda in Chianti by chance: "An architect friend of mine had a house in Tuscany which, at the time, was already a dream destination. I found myself vacationing in Monterinaldi for 4 weeks".
At the time of his first visit, for him and most Australians, the destination was unusual. They expected pizzerias with flasks of wine. With some surprise, he understood that Radda wasn't simply "between Florence and Siena", but in an autonomous territory, united by a well defined history and culture and with distinct traits.
"Radda was certainly different at the time," Peter recalls. "We arrived on a Sunday morning and everything was closed except for the wine cellar of Caparsa in via Roma, where we saw Paolo Cianferoni, who in an Italian/English asked us to taste his wine. We were a little lost, so with grand joy we met Caroline, Fabrizio Ferrucci's wife, who helped us get oriented.  I always come to Fabrizio's bar, the Bar Dante, and Fabrizio and I are good friends". ù
For Peter, Radda represents headquarters, from which to visit other areas. "First I explored Tuscany. During my first trip, I don't know how, but I ended up in Piazza del Campo with my car to the joy of the traffic police! The scene repeated itself on the on the Ponte Vecchio! I even celebrated a birthday in Ragusa with 25 people who came from Australia. However, I first came here".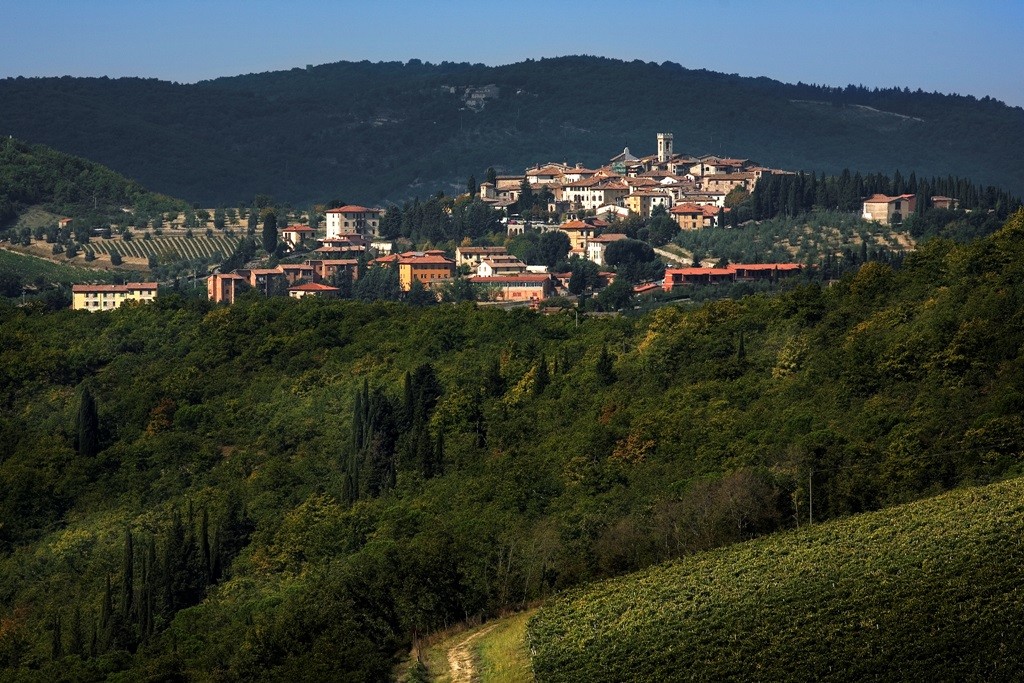 One of the main reasons that he always comes back is for the people of the area. The are very proud of their town and have a strong sense of community. Peter's isn't the opinion of a simple, enchanted visitor. He is a pragmatic man, attentive to that which surrounds him.
"This town has improved a lot. There was good cultural planning, " he says. "I much appreciate the new parking system and that of the trash disposal along the walls. I even sent a letter to the Township, and I think that events like the Giro d'Italia (where, of course, I was present) are done very well".
But the image of a "flask and a pizzeria" remain: "We have to continue to improve. The site "chiantiradda" is a beginning. The arrival of  Louis Vuitton, is more good news, and investments must continure. The wine museum at the Casa del Chianti Classico should be enlarged, for example. I don't know if those of Radda and Chianti are fully aware of the potential of their mother land".
By chance, June McDougall, who accompanied Peter on his first trip and hadn't returned, is also in Radda: "At first glance, the town and its medieval structure is fantastic. I find it more organized and very clean. Now I remember why I liked it so much and I understand why so many people continue to come".
Emanuele Grazzini
Read more...