Articolo disponibile anche in: Italian
Mosquito's Way returns on Saturday July 1, after the great success of last year's stop in Chianti which animated the town of Barberino Val d'Elsa and the surrounding countryside.
The rally/parade is dedicated to vintage and unusual motorbikes. Created by Giovanni Di Pillo and the rocker Piero Pelù, we are nearing "mosquitero doc", appointment from 4 PM on in piazza Matteotti, in the heart of Tavarnelle.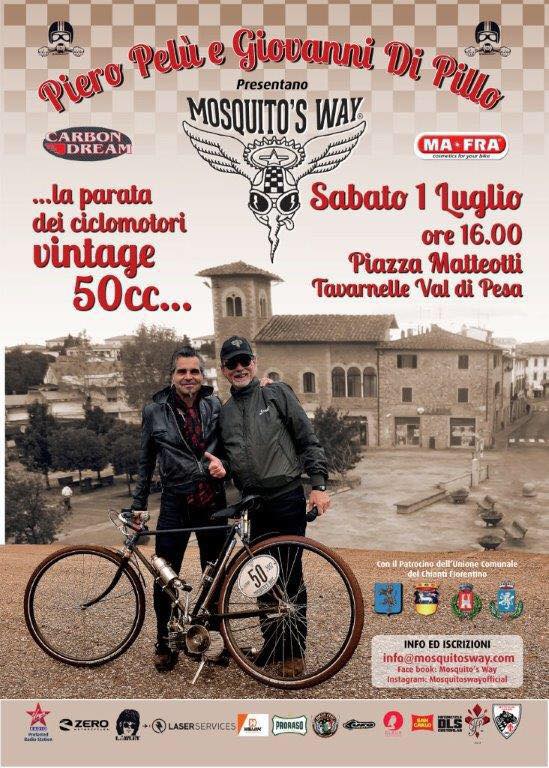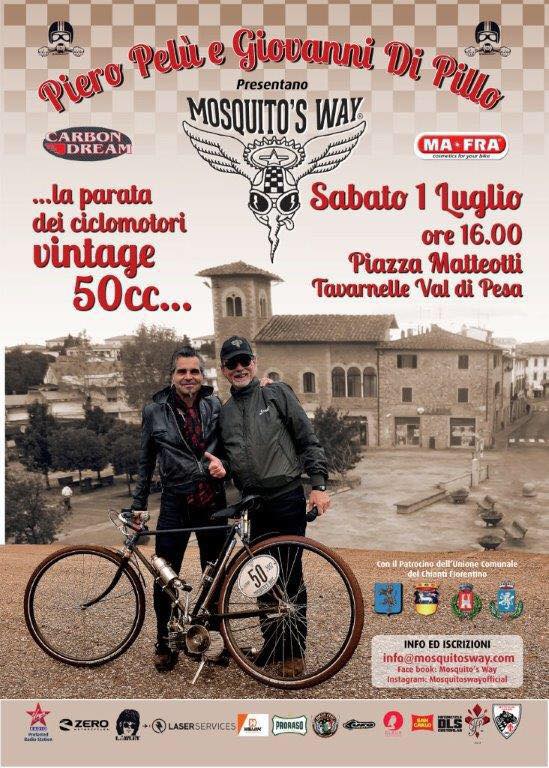 The event is dedicated to those who want to put their old 50 CCs on display and have fun in suggestive locations like the Chianti territory.
Here is the afternoon program: 4 PM to 5 PM: meeting, registration and entry, presentation of the vehicles and photo session with Giovanni Di Pillo and Pietro Pelù: from 5 PM to 6:30 PM, parade of participants from piazza Matteotti to piazza Cresti; 6:30 PM to 7 PM, awards in piazza Matteotti.
Read more...