Articolo disponibile anche in: Italian
It is called "Tre cammini per Badia a Passignano", and is the regional meeting F.I.E. (Italian Hiking Federation) scheduled for Sunday 15 May with a heart in the millenary village in the shadow of the Vallombrosana Abbey.
F.I.E.Organization and the Tuscan Community Il Pellegrino, sponsored by the Municipal Union of Chianti Fiorentino (San Casciano, Barberino Tavarnelle and Greve in Chianti), collaboration of Slow Food Florence and La Nuova Pippolese.
These are walks with morning departures, at the same time, from Mercatale, Tavarnelle and Greve in Chianti.
Three routes that will all converge towards Badia a Passignano.
Where La Nuova Pippolese will cheer the break with its music, while there will be stands of local producers selected by Slow Food Florence.
For an initiative with a program, the possibility of participation and contacts for information and reservations, read the flyer.
Info and reservations here.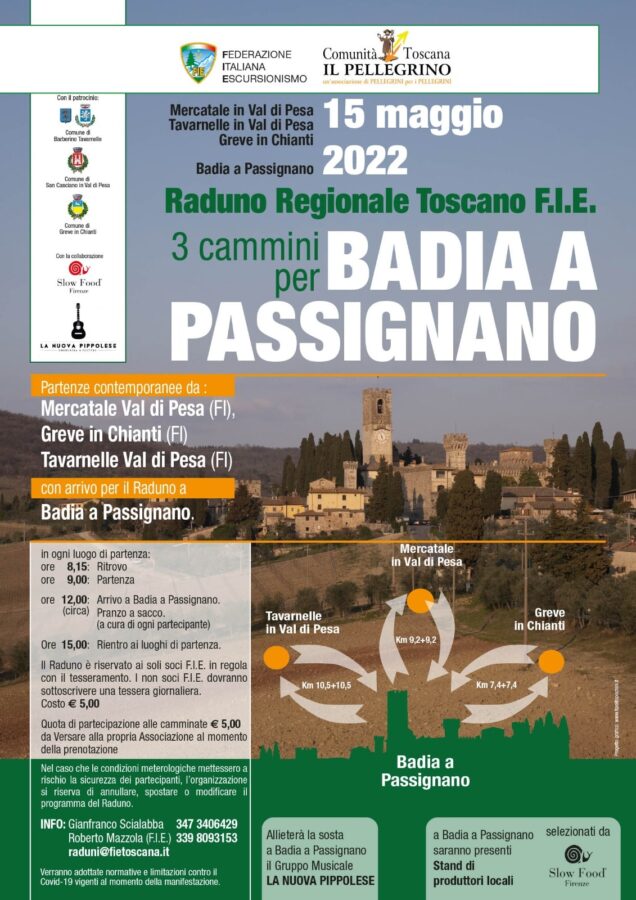 Read more...