Articolo disponibile anche in: Italian
The Leviosa string quartet will be the protagonist, on Saturday 30 April from 9 pm, in the exciting setting of the Monastery of the Poor Clares of San Casciano.
As part of "Note Sparse", in the church of San Francesco (in the photo), next to the Torre del Chianti, the following will perform:
Neri Nencini, violin

Sarah Margrethe Rusnes Lie, violin

Niccolò Presentini, viola

Martina Bellesi, cello
Organization by Quodlibet, sponsored by the Municipality of San Casciano, collaboration of the ChiantiBanca Foundation.
Admission is free, with a reinforced green pass.
Reservations are recommended via this email: coroquodlibet.eu@gmail.com.
Info: www.coroquodlibet.eu.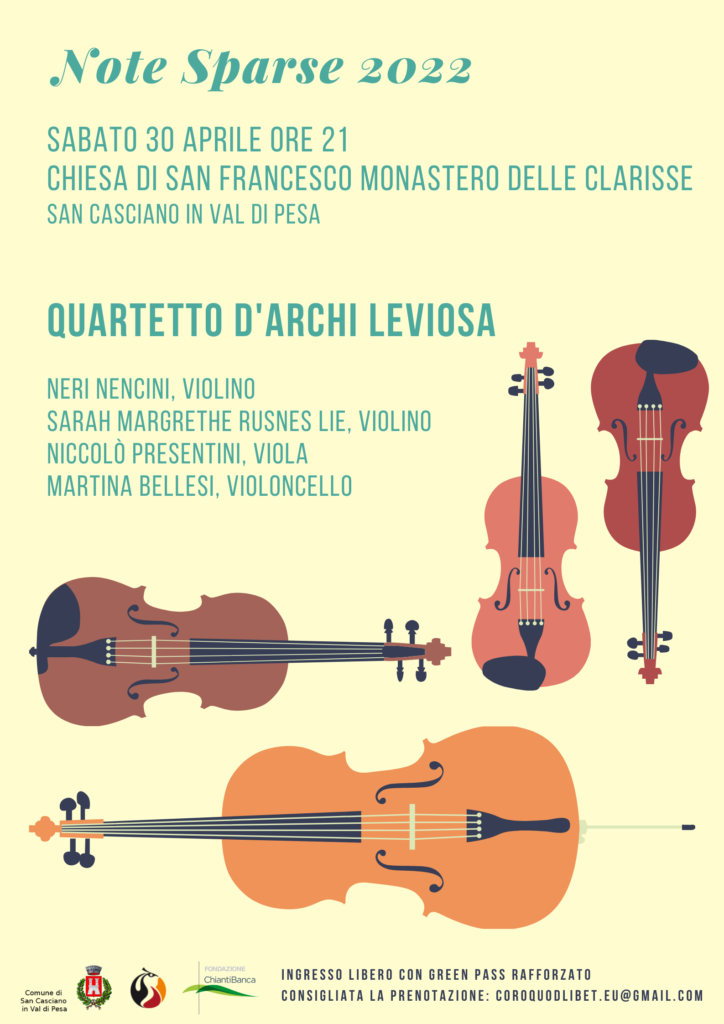 Read more...