Articolo disponibile anche in: Italian
Outdoor evening dedicated to astronomy and astrophilia on Friday 17 July (from 9.30 pm to 12.30 am), at the OPC (Multifunctional Observatory of Chianti) in Barberino Tavarnelle.
During this Astro Ritrovo you will observe and photograph the sky in the company of other fans in the splendid location of the OPC.
An attempt will also be made to observe Comet Neowise!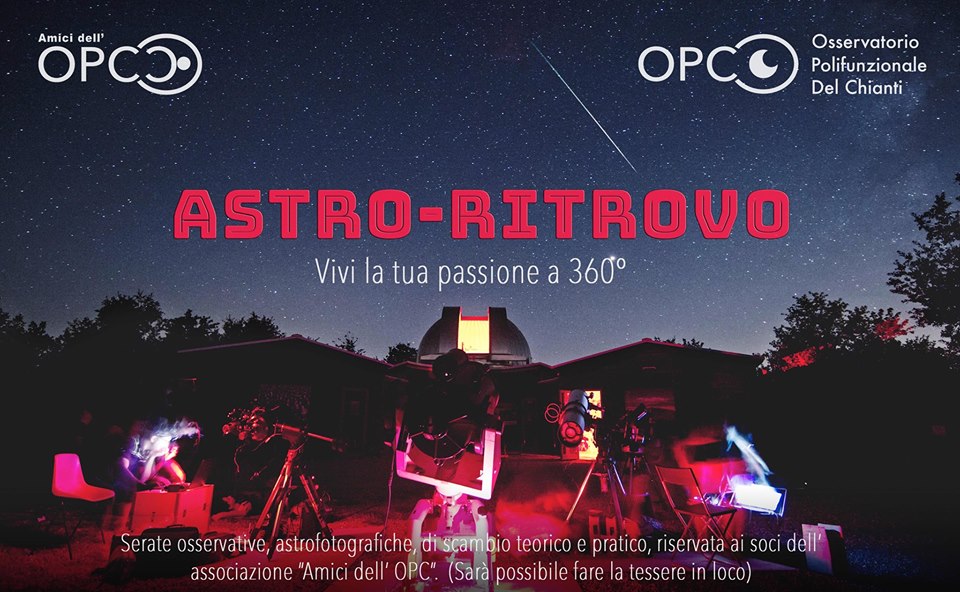 The event is organized by the "Friends of the OPC" Association and reserved for members (it is possible to make a card on site).
It will also be an opportunity to meet other sky lovers and people with a passion for science, a moment of exchange and comparison, where members will make their tools and knowledge available.
But it will also be possible to bring your own equipment and with the help of fans we will learn how to use it.
Info: click here.
Read more...