Articolo disponibile anche in: Italian
Sunday 15 December from 3.30 pm to 7.00 pm the traditional event "Trecce e in intreccii di Natale" is back, promoted by the Pro Loco of Panzano and the Tiravento cultural association.
In Panzano in Chianti, an afternoon to treat yourself to learn how to make beautiful garlands with your own hands to hang on your front door, on the walls or under the fireplace, but also to make original gifts.
Participants, followed throughout the workshop, will be able to learn to select suitable materials and learn about their potential, learn the techniques of weaving and composition, freeing up their manual skills and creativity.
The compositions will be made using only natural and seasonal materials and elements, without resorting to anything artificial.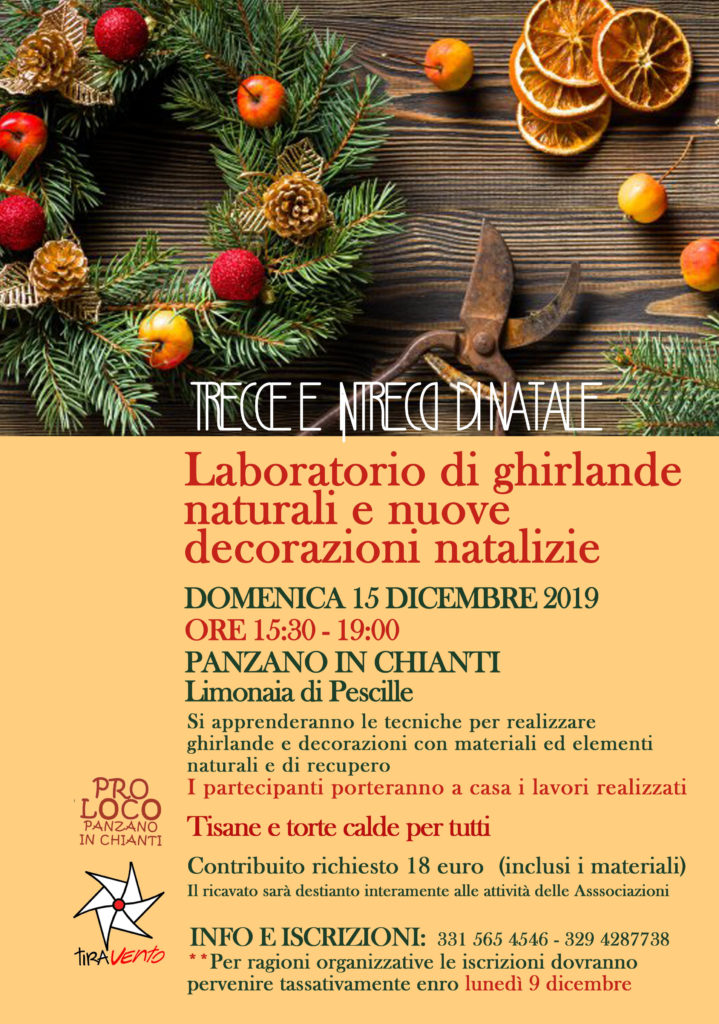 In addition to the traditional and always appreciated garlands, new decorations will also be offered, natural or with recycled materials … all to be discovered!
The course will take place in the suggestive Limonaia di Pescille with organic herbal teas and cakes. Participants will be able to make all the manufactured items at home.
Participation requires a contribution of 18 euros including all the necessary materials. The proceeds will be used entirely to support the activities and projects of the associations.
Info and reservations (before Monday 9 December): 315654546 – 3294287738.
Read more...