Articolo disponibile anche in: Italian
The 32nd edition of the "Tignano Festival per l'Ambiente e l'Incontro tra i Popoli" (hamlet of Tignano, in Barberino Tavarnelle municipality) – dedicated to the environment and the Meeting between Peoples – is sponsored by the Regione Toscana and the Città Metropolitana.
This year the festival strongly emphasises some major environmental protection issues and the inner change that each of us should undertake to promote peace, in all its forms.
The event also includes the participation of ISDE – Medici per l'Ambiente, Federbio, Zero Waste Italy, Centro Rifiuti Zero di Capannori, Cambia la Terra, Un Altro Mondo, Biodistretto del Montalbano and LINV – International Laboratory of Plant Neurobiology.
The opening is on July 3rd at 9.30pm with an opera performance in support of the association S.C.I.E. – Sul Cammino in Evoluzione aps, that offers psychological aid to cancer patients in the USL Toscana Centro. The soprano Sofia Folli and the baritone Alessandro Martinello will be accompanied on the piano by Alice Manuguerra. Admission price: 10 euros.
Friday 5th July at 9.30pm the "Premio Incontro tra i Popoli" Award will go to Thomas Torelli: he's the director, author and independent producer, for the documentary "Choose Love". Love, in every small gesture, is seen as a strategy of change and evolution; the documentary reflects on the value of forgiveness, its benefits for physical, mental and spiritual health. Interviews with Anna Polin. Admission price: 5 euros.
Sunday, July 7th at 9:30pm "Rifiuti Zero" (Zero Waste) debate with Rossano Ercolini, who won the Goldman Environmental Prize (Alternative Nobel Prize for the Environment) in 2013, president of Zero Waste Europe and Zero Waste Italy. Speeches by Laura Lo Presti of the Centro Rifiuti Zero of Capannori. Free admission.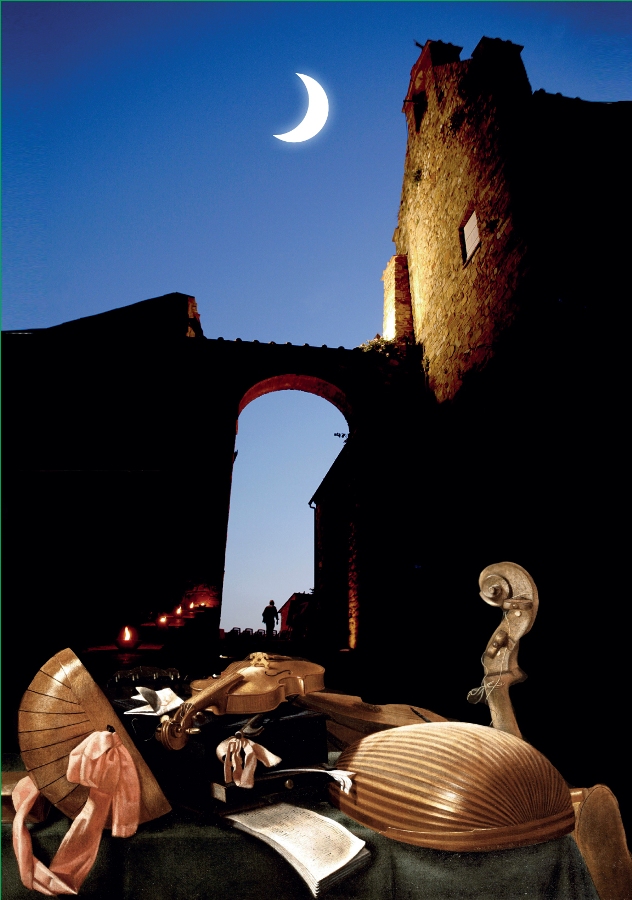 Wednesday, July 10th at 9.30pm is the turn of "Canzoni per Madre Terra" (Songs for Mother Earth) concert – with Federico Sirianni, a famous Italian singer-songwriter, author, storyteller, heir of the historical generation of the "Genoese school". Accompanied by Liana Marino, singer, guitarist, author and refined performer. Free admission.
Theatre show and music on Thursday 11th July at 9.30pm with "L'Uomo che piantava gli alberi" (The Man who planted trees) from Jean Giono's story. Narrator: Andrea Bruni, music by Gigi Biolcati and Alessandro Luchi. Presenter: Dario Boldrini. Admission: 5 euros.
Sunday, July 14th at 9.30 pm the debate "Pesticidi e salute" (Pesticides and health) with experts Patrizia Gentilini (Giunta nazionale ISDE Medici per l'Ambiente), Maria Grazia Mammuccini (vice president of Federbio), Edoardo Prestanti, mayor of the Municipality of Carmignano (pesticide free) and representative of the Biodistrict of Montalbano, and Stefano Santarelli, director of Gal Start. Free admission.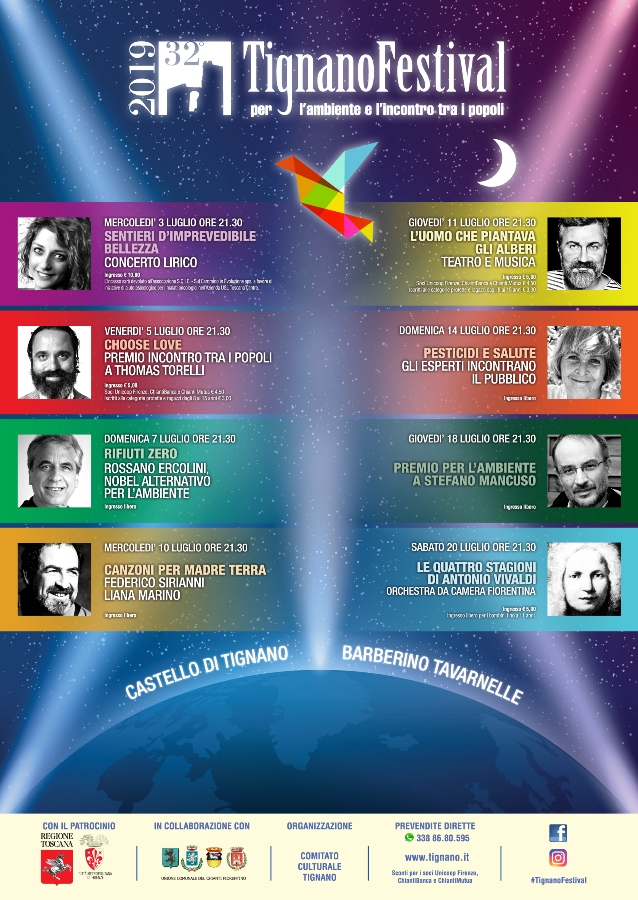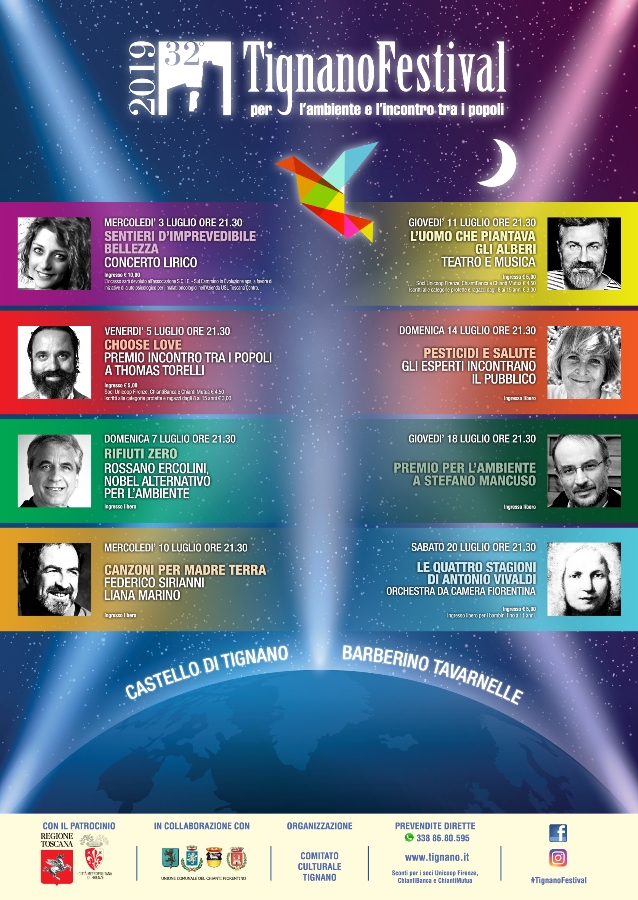 Thursday, July 18th at 9.30pm the 'Premio per l'Ambiente' Environmental Award goes to Stefano Mancuso, biologist and curator of La Nazione delle Piante. Plant neurobiologist and passionate popularizer, he has been included by the "New Yorker" in the ranking of "world changers", and he's one of the top world authorities committed to studying and disseminating a new truth about plants. Free admission.
Closing of the festival on Saturday 20th July at 9.30pm with "The Four Seasons" by Antonio Vivaldi, performed by the Fiorentina Chamber Orchestra. Admission price: 5 euros.
Info: 3388680595, www.tignano.it.
Leggi altri articoli...