Articolo disponibile anche in: Italian
A great Easter lunch what you are about to experience in the Cortefreda restaurant, inside the Borgo di Cortefreda Relais between Tavarnelle and Barberino.
A menu full of spring suggestions on Sunday 21 April, designed for this occasion.
It starts, as an appetizer, with an artichoke stuffed with ricotta, salami, mozzarella puma and vegetables.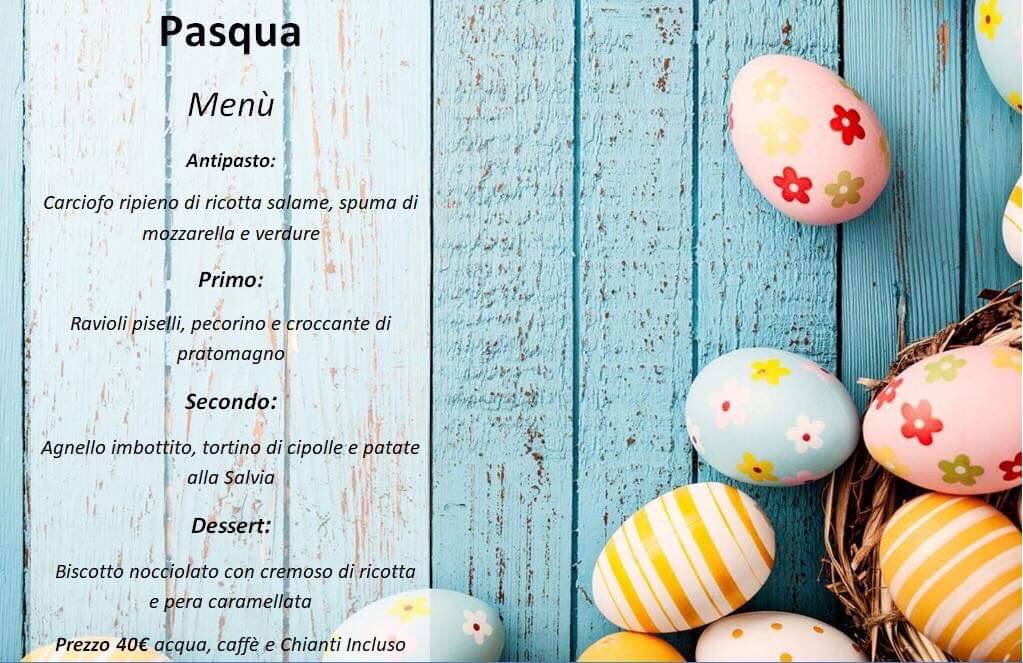 First course: ravioli peas, pecorino cheese and crunchy Pratomagno. Second course: stuffed lamb, onion pie and sage potatoes.
As a dessert, here is the hazelnut biscuit with ricotta cream and caramelised pear.
Price: 40 euros per person (including water, Chianti wine and coffee). Last available places, for reservations: 0558073333.
ADVERTISEMENT
Read more...