Articolo disponibile anche in: Italian
The twenty-second edition of L'Eroica, will take place on Sunday 7 October in Gaiole in Chianti (Siena, Italy).
The 2018 edition promises many new initiatives and surprising guests but, above all, a territory whose beauty never ceases to amaze, winning over even the most distracted traveller.
This is a region that is building its future on the genuine traditions that have made the Siena province famous all over the world.
This countryside is to be enjoyed in the saddle of your bicycle so that you can experience and recount the "beauty of fatigue and the thrill of conquest" that are perfectly matched with the "wonder of discovery", thanks to the well-chosen routes, the flavours and the atmosphere of L'Eroica.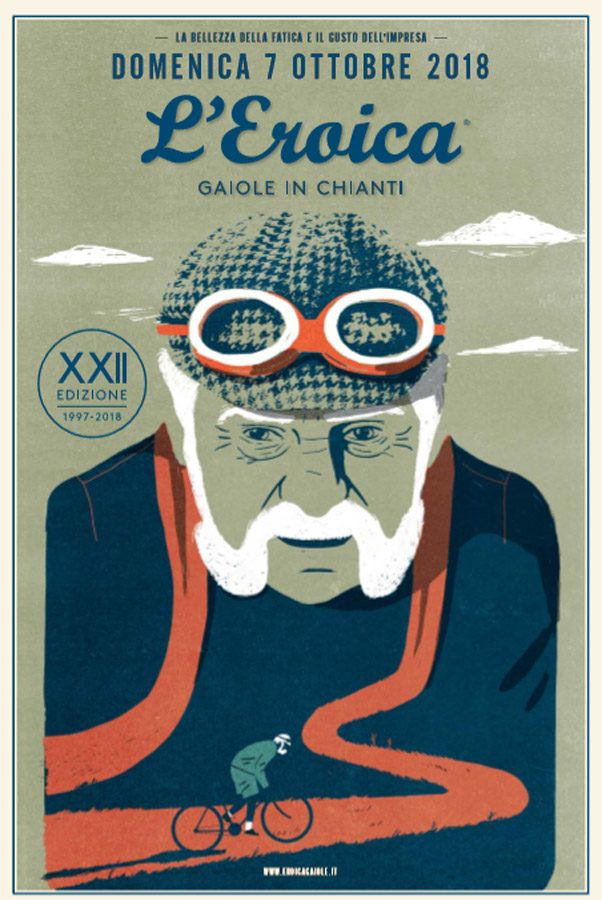 L'Eroica could only have been born in Tuscany. It's a matter of soul, land, white roads, landscapes, of genuine food and wine, of culture and passions, of history and of Bartali.
Now world-renowned for the special people it involves and for the values it upholds, Eroica encapsulates the very essence of Tuscany, a place that offers a lifestyle that looks to the future, without neglecting its identity and its environment, while also seeking to rediscover the authentic roots of the great sport that is cycling.
Read more...