Articolo disponibile anche in: Italian
The cooking courses organised by the "Fonte de Medici" Cooking School, in collaboration with the Osteria di Passignano, are about to start in Montefiridolfi. The new season of cooking classes will confirm the central role of this training center in the field of food education in the Chianti.
The courses will start on Friday, November 17th, at 6:30pm, with a lesson entirely dedicated to sandwich preparation – "Pane e companatico: missione panino": the sandwich as an appetizer, or as main course.
The Pastry Chef Primo Pasticcere at Osteria di Passignano Alvise Aiolo will talk about the baking process, and Matteo Gambi, chef at Rinuccio 1180, will teach how to prepare different types of sandwich filling, as a simple snack or a main dish. Cost 60 euro, maximum 16 participants.
Friday, November 24th, 6:30pm: Show Cooking "Chocolate and Distilled Spirits" – The evening will be dedicated to the discovery of the artisanal distilled spirits of Nunquam, Prato. Gourmet dishes and sinful chocolate will be presented in combination with gin, white vermouth and delicious liqueurs.
With Nicola Damiani, chef at the Osteria di Passignano, and Nearco Boninsegni, chef at the Fonte de Medici School of Cooking. Cost 50 euro, maximum 20 participants.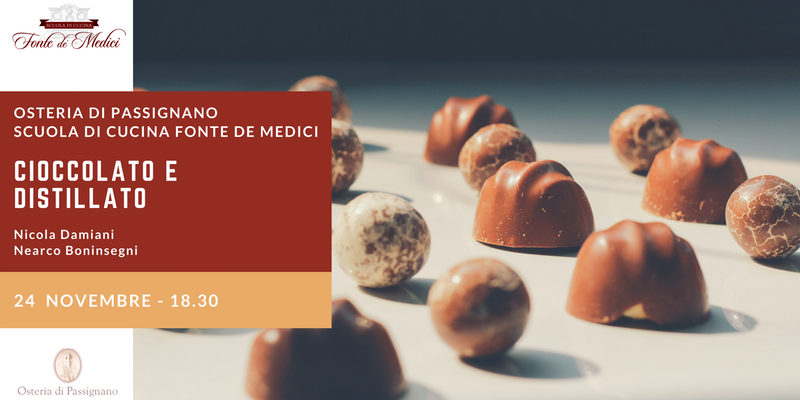 Friday, December 15th, at 6:30pm: "Natale in casa Farina, specialità natalizie d'Abruzzo" – Typical Christmas dishes from Abruzzo.
The chef at the Trattoria della Fonte Mario Farina talks you through the most festive menu of the year, with Abruzzo's seasonal specialties, rich in scents and flavours. Cost 60 euro, maximum 16 participants.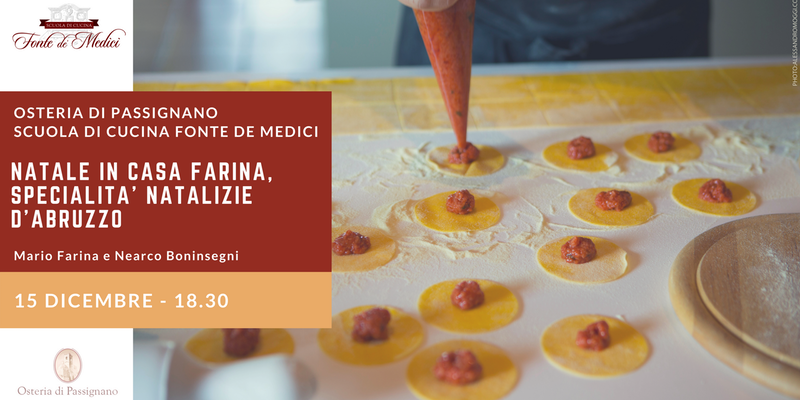 Saturday December 16th, at 5pm: "Family Baby Chef – Waiting for Santa Claus". Easy-to-make Santa Claus-style dishes!
With Matia Barciulli and his team of chefs. Cost 50 euro, maximum 10 participants (for every child under 10, there's free admission for an adult).
The location is Montefiridolfi, Santa Maria in Macerata. These courses have theoretical explanations and practical involvement of the participants. Groups of maximum 25 people ensure a direct relationship with the instructor.
Register at www.eventbrite.it. For information contact 0558071278 from Monday to Saturday from 10am to 7pm.

Read more...