Articolo disponibile anche in: Italian
Art, beauty and music are admired and listened to in the beautiful framework of the Badia a Passignano.
Classical music is returning. Thirty one years of celebrated notes are the basis for the Pentecost Festival which will take place in the room where the "Cenacolo", by Domenico Ghirlandaio, is displayed in the monastery of the Abbey of Badia a Passignano in Tavarnelle.
The masterpiece of the 15th century Italian was recently restored and now graces the welcoming room of the monastery.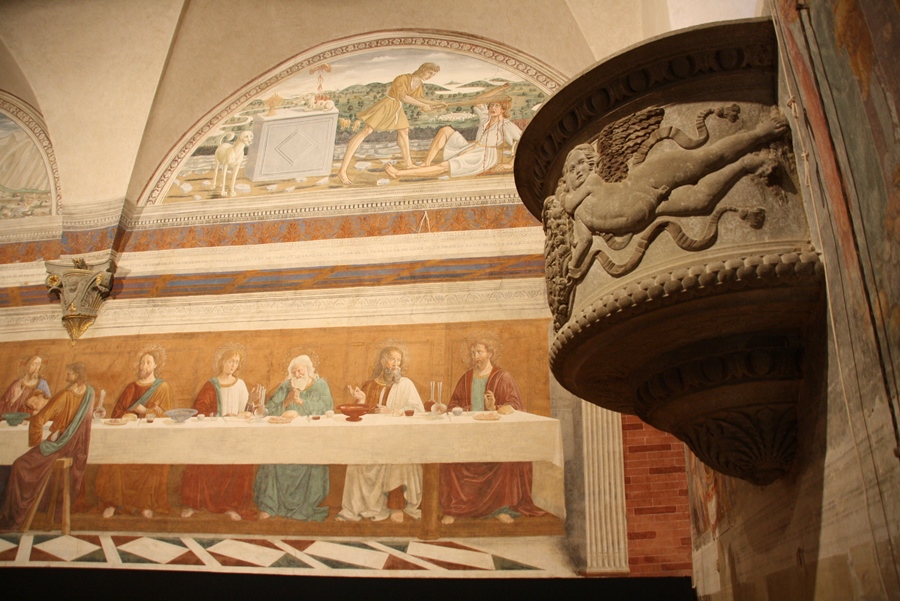 The cultural season of Chianti and Valdelsa opens with an event of international prestige.
From June 2 to June 18, the event, promoted by the Town Union of Chianti "Fiorentino" and the association "Amici della Musica", together with the "Misericordia" of Tavarnelle and Barberino, propose a rich program of concerts with the artistic direction of the pianist, Tiziano Meali, and with the participation of important names on the international music scene: Bruno Canino, Antonello Farulli, Andrea Nannini, Cristophe Giovannetti, The Torino Quartet, The Parma Trio, The Adorno Quartet… only a few of the important personalities who will participate in this edition.
The Pentecost Festival opens on Friday, June 2, at 9:15 PM with the inaugural concert featuring the music of Brahms. Seven musicians will perform: Tiziano Meali on the piano, Cristophe Giovannetti on the violin, Antonello Farulli on the viola Andrea Nannini on the cello, together with some members of the Torino Quartet, like Umberto Fantini on the violin, Andrea Repetto on the viola and Manuel Zigante on the cello.
It is the turn of the Parma Trio on Saturday, June 3 at 9:15 PM: Alberto Miodini on the piano, Ivan Rabaglia on the violin and Enrico Bronzi on the cello.
The other appointments are for June 11, with the piano concert by Bruno Canino and on the 18, an evening with the Adorno Quartet as protagonist.
The artistic value of this musical event is inherent in its history. Famed conductors like Muti, Mehta, Giuliani and Chung have participated.
The festival is characterized by the presence of a committee of honor, led by Zubin Mehta and including the musicologists, Luciano Alberti and Giorgio Vidusso, the mayors of Tavarelle and Barberino, David Baroncelli and Giacomo Trentanovi, the pianist Andrea Lucchesini, the writer Giorgio Van Straten, the director of the Luigi Cherubini Conservatory in Florence Paolo Zampini  and Alain Meunier, director of the Music School of Fiesole.
Entrance fee: 15 euros. reduced for members and under 25, 10 euros. List of selling points: boxofficetoscana.it  Tickets can be purchased at the information office of Tavarnelle, San Casciano, Barberino and Castellina or directly the evening of the concert.
Read more...