Articolo disponibile anche in: Italian
Friday, September 13, starting at 20, facing the historic cellars of the Fattoria di Villa Le Corti, the Macelleria Dario Secci of San Casciano, with Stefano and Sandra, will light the grill to delight you with its meat. For the splendid "Late Summer Barbecue".
To make him the shoulder there will be the vegetables prepared by Renato Ciappi of the "Il Frutto di Sedano", accompanied by the dishes of Laura and Rossella, cooks of the Osteria Le Corti.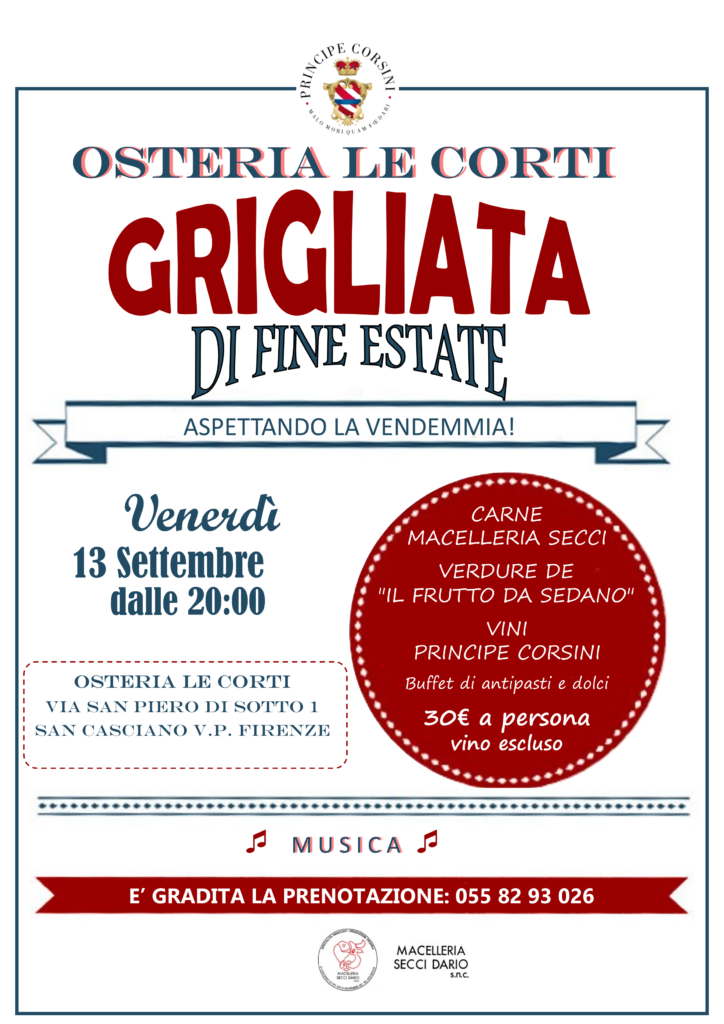 Live music to brighten up the evening. Price per person 30 euros (wines not included). Children up to 12 years 15 euros.
Reservations are recommended at 0558293026; email shop@principecorsini.com. In via San Piero di sotto 1, San Casciano.
ADVERTISEMENT
Read more...