Articolo disponibile anche in: Italian
1519/2019: art, history, theatre in Greve in Chianti, on the occasion of the 500th anniversary of Leonardo da Vinci's death.
A rich program of events begins on Thursday, May 2nd in the municipal library, at 5.30pm – meeting with Giovanni Cipriani (University of Florence): "Il Rinascimento a Firenze" ("The Renaissance in Florence").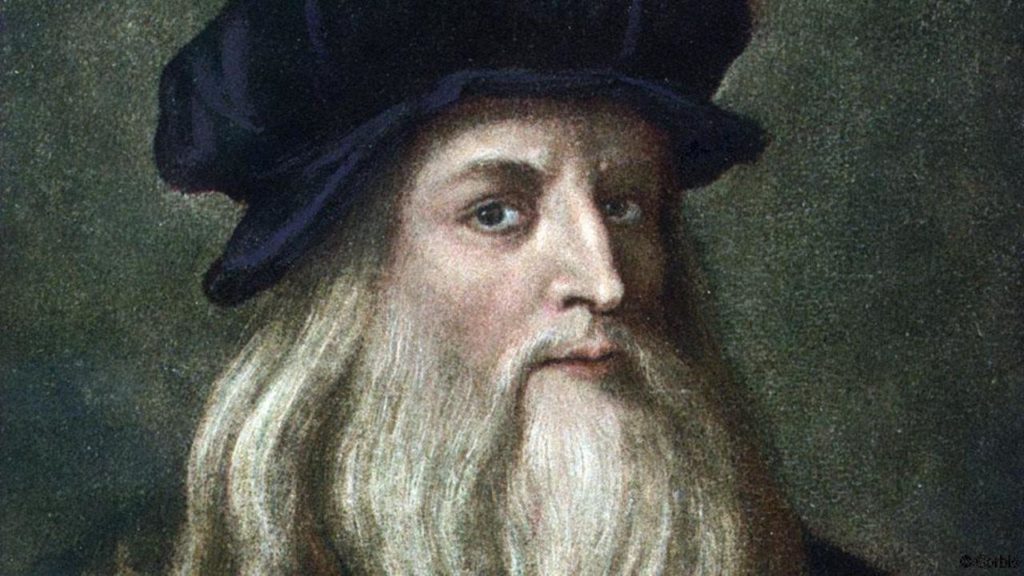 On Saturday May 4th, at 5.30pm in the municipal library – meeting with Antonio Natali (director of the Uffizi Gallery from 2006 to 2015): "Leonardo, le pale deli Uffizi" ("Leonardo, altarpieces at the Uffizi").
On Wednesday 28th August at 9.15pm at the Museum of San Francesco, theatre show "Leonardo" by Luigi Bicchi, directed and interpreted by Alessandro Calonaci.
The last event will be on Friday 15th November, in the municipal library at 5.30pm, with the presentation of the book "Monna Lisa, la Gioconda del magnifico Giuliano" (Polistampa) by PhD. Josephine Rogers Mariotti.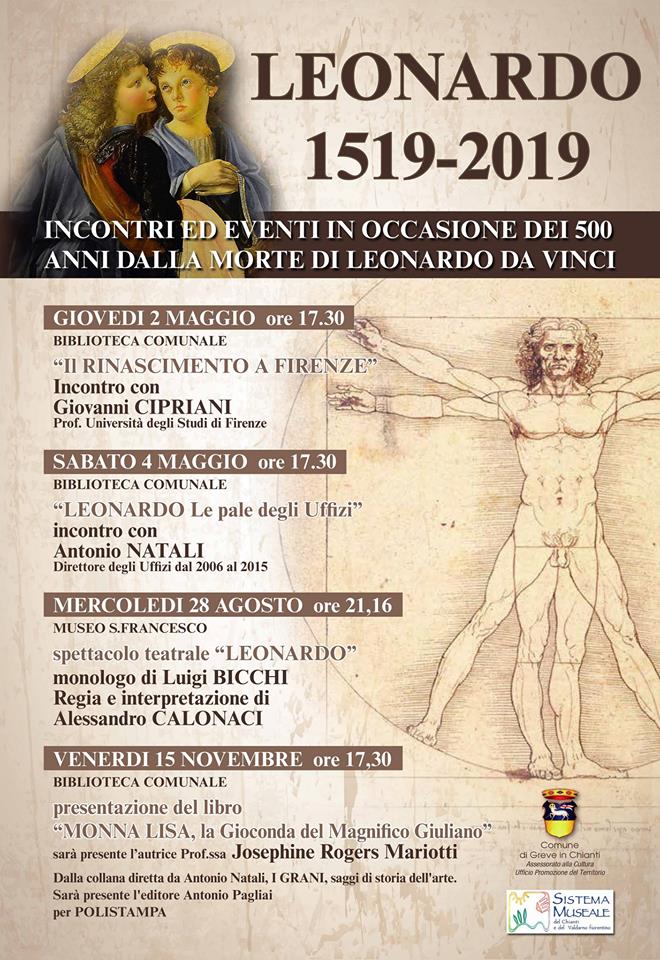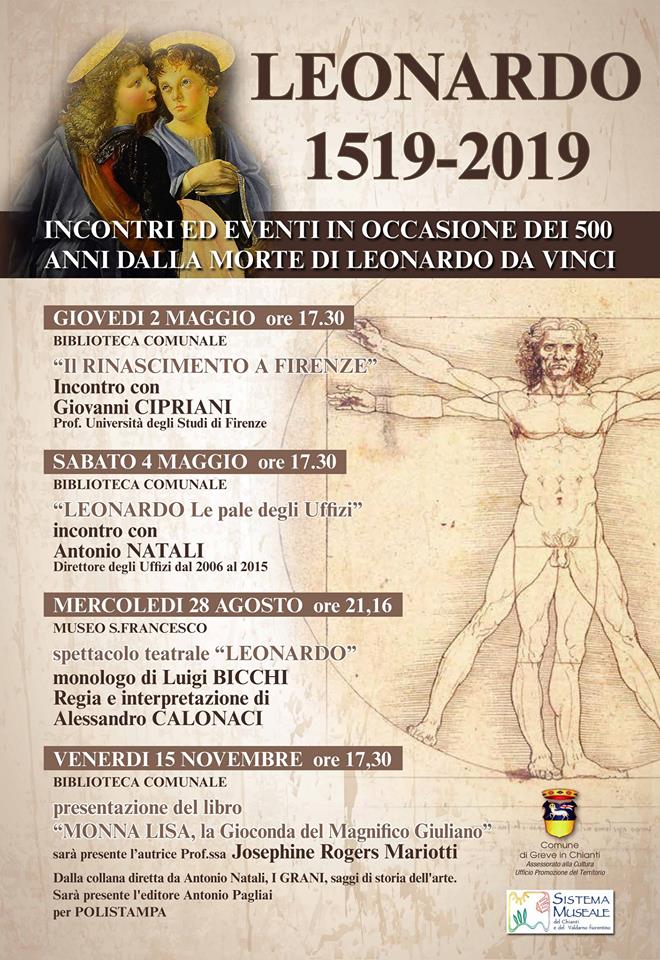 Read more...